St George's Church Family Sponsored Triathlon
Sat 24th September 2016 at 14.00 - 19.00
Rotarians assisted with the marshalling of St George's Church family Triathlon.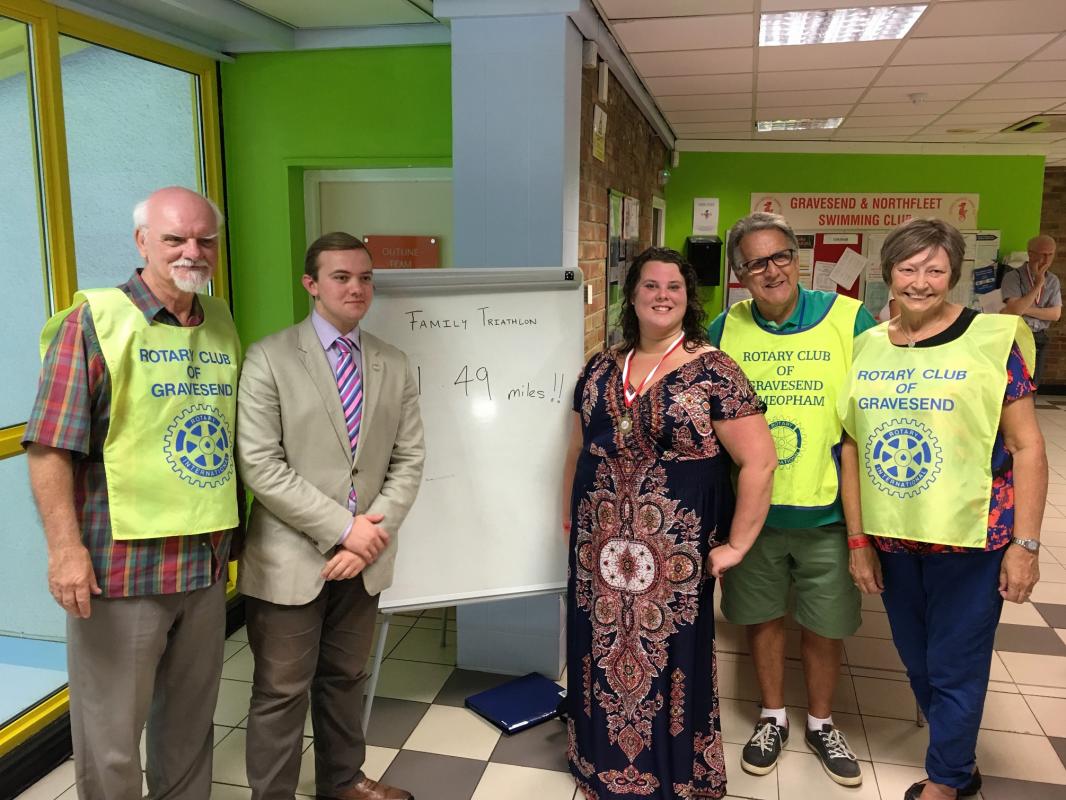 Family Triathlon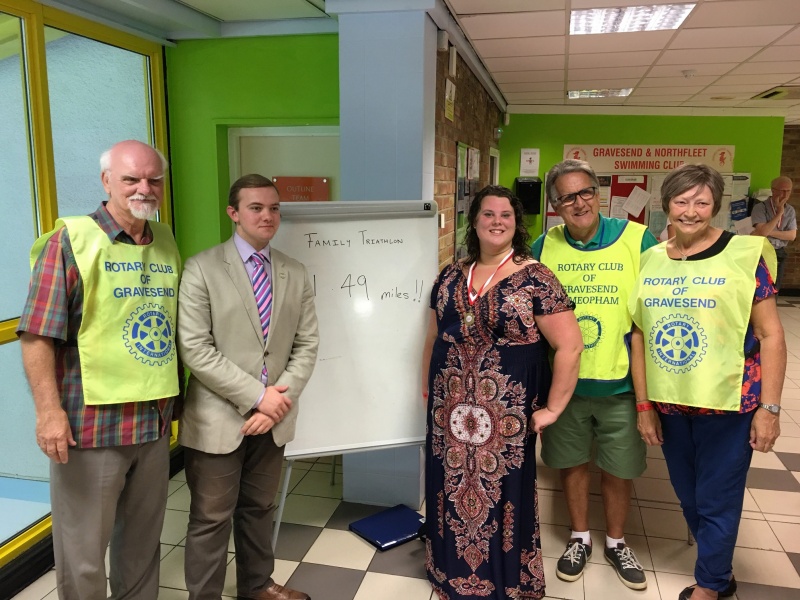 Rtrn. Brian Portway, Clr. Jordan Meade, Emma Weaver, Rtrn. Alan Ridgers, Carol Stone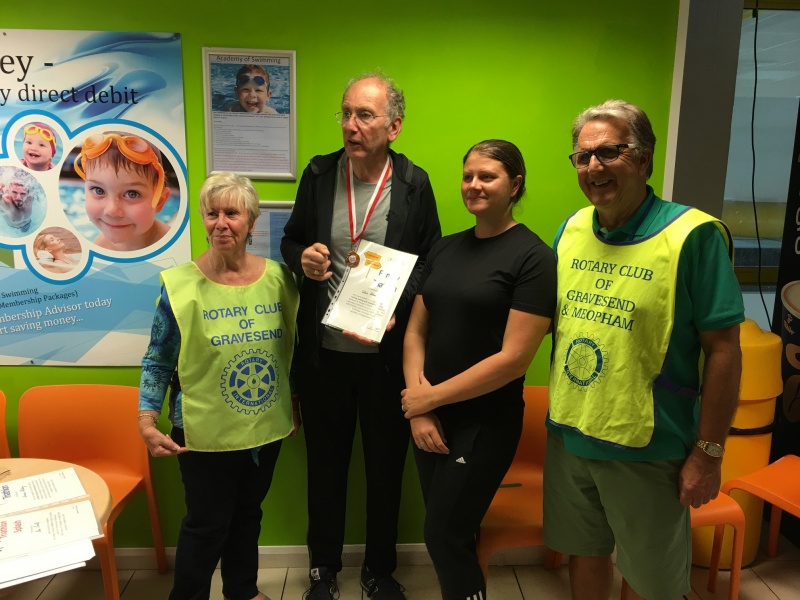 Rtrn. Ruth Portway, Rtrn Crhis Stone, Sue Rolf, Rtrn Alan Ridgers
On Saturday 24th September at 2pm, St George's Church held a 'Family Triathlon' at Cascades Leisure Centre.
Familiies and freinds could choose from 3 activitites: Swimming, Rowing and Cycling.
The target was 4 miles, but in no short order, this was smashed - with 81 miles registered!
Emma Weaver, the church Children's Worker, swam 128 lengths and clocked in 2 miles of swimming!

Rotarians from Gravesend, and Gravesend and Meopham clubs assisted with marshalling at the event,
Certificates and medals were awarded by Sue Rolph, from Gravesham Community Leisure to all participants.