J's Hospice and Rivermead
Our activities in support of J's Hospice
We started the year with the aim of raising enough money to fund 3 days of clinical treatment for Clients of J's Hospice, around some £8000.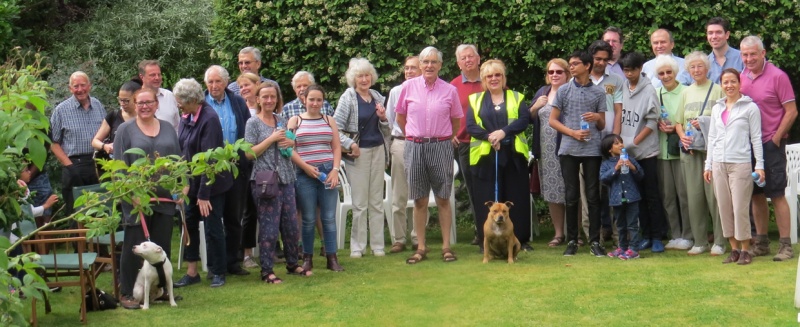 Saturday 16th July saw some members enjoy a walk to Writtle and back to raise funds for J's Hospice. This followed a very successful strawberry tea the previous weekend.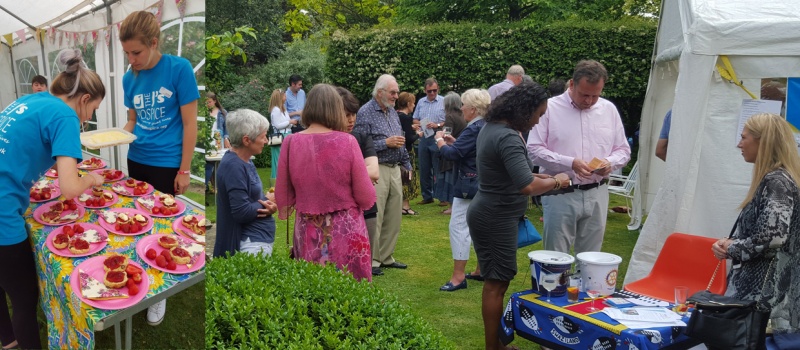 In total the two events raised £2701 and when gift aid is claimed this will be sufficient to pay for one day of clinical care!
The most successful, event up to now (14 October(), was a champagne dinner, sponsored by the proprietors of the Punchbowl Restaurant in High Easter, David and Penny Kelsey. Together with a raffle, auction and donations the dinner raised some £6,537.50! As a result the Club is well on the way to paying for four days of clinical care for young adults with life-limiting conditions.
The picture below shows DG Terry Dean and our President showing off the Cerificate from J's showing us having paid for one day's clinical treatment. Incidentally the first such certificate awarded.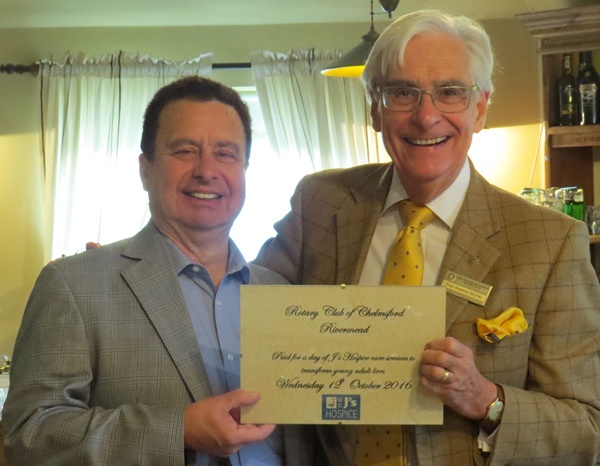 The fund-raising continues: we have four more 'simple suppers with a speaker'. Wouldn't it be great if we were able to raise sufficient money for five days of clinical care!