Lunch meeting at the Gonville Hotel
Tue 6th June 2017 at 13.00 -
Tom Tallon - 'Housing First: A second chance' Host - John Barrett; Cashier - Alan Freeman; Reception - Tony O'Mara; Equipment - Robert Burgin; Projection - Jo Chan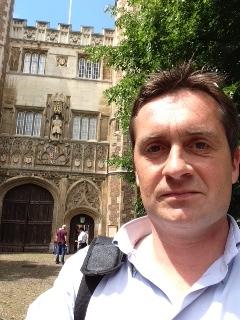 Tom Tallon
Tom Tallon has been managing the Chronically Excluded Adult project (CEA) in Cambridgeshire since January 2011. The project aims to engage the hardest to reach, complex adults in the County. Tom's background is in housing and homelessness having previously worked in Tenancy Support with Riverside ECHG and at a young people's hostel run by Cambridgeshire and Peterborough YMCA.
Tom's interest in supporting those with multiple needs was originally sparked by his participation as an employed volunteer for the Prince's Trust. He was also involved in the YETI Europe programme which took underprivileged young people to European cities to look at innovative projects to support their young people. Tom ran a Youth Group in East Chesterton, Cambridge for a number of years also taking the group on residential trips to Derbyshire.
Tom's work with multiple needs adults now includes the Space Project, working to support mothers who have had their children permanently removed. He also sits on the National Advisory Council for Homelesslink, a rare privilege for someone employed with in the statutory sector. Tom is also a keen advocate of the 'Housing First' model which has gained recognition in the UK in recent years.
Outside work, Tom still attempts to participate in a range of sporting activity and volunteers at a local Rabbit rescue when time allows.