Young Sportsperson of the Year Award
Open to all who compete as individuals, within a Team or Disability Group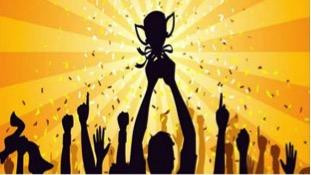 2017 YOUNG SPORTS PERSON OF THE YEAR AWARD
IN PARTNERSHIP WITH AUCHTERARDER COMMUNITY SPORTS ASSOCIATION
Nominations are for activity carried out from 1st January – 31st December 2017
Nominees should:
•

Either live / attend school or be a member of a Club within Auchterarder & District.
•

Should be 21 years or under and still be in full time education.
•

Should have taken part in events or competed at District or Scottish National level.
•

Made considerable improvement in their performance and achievements and /or achieved podium success.
•

Been a role model for others and /or raised the profile of their sport.
FOR INFORMATION & NOMINATION FORM CLICK HERE
CLOSING DATE FOR NOMINATIONS: 24TH FEBRUARY 2018
A combined Panel of Members from Auchterarder & District Rotary Club and the Auchterarder Community Sports Association will select the Finalists, who will then go forward for 2017 Rotary Young Sportsperson of the Year Award.
Mr. Stewart Combe, Youth Committee Auchterarder & District Rotary Club. Email: stewart.combe@yahoo.co.uk