Young Sportsperson of the Year Award
Open to all who compete as individuals, within a Team or Disability Group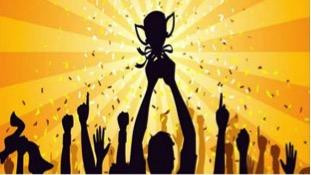 YOUNG SPORTS PERSON OF THE YEAR AWARD
In partnership with
Auchterarder Community Sports Association
Open to all who compete as individuals, within a Team or Disability Group
Nominees should:
•

Either live / attend school or be a member of a Club within Auchterarder & District.
•

Should be under 21yrs and be in full time education.
•

Should have taken part in events or competed at District or Scottish National level.
•

Made considerable improvement in their performance and achievements and /or achieved podium success.
•

Been a role model for others and /or raised the profile of their sport

.
Nomination Forms for 2017 Rotary Young Sportsperson of the Year Award
will be available from January 2018