Make a Difference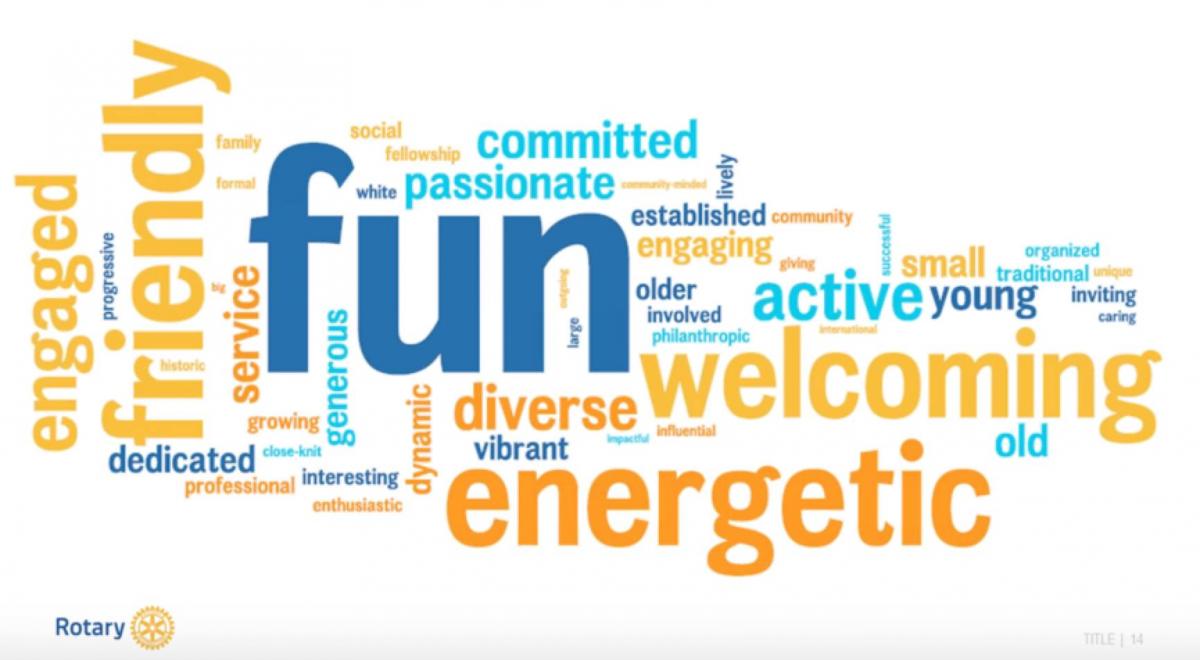 Join Rotary and change lives.
Find out 'What Rotary is About' look at the Rotary Taster Pack and around our site or go to the main Rotary in Britain and Ireland (RIBI) website here
Come and join us at one of our meetings, find out more about what we do, see how you can help and be part of a worldwide organisation improving communities and changing lives.
Learn new skills,meet new people and have fun. Oppportunities for volunteers as well as new members.
See full details of our meetings under Programme, phone 07564 632733 or email for more details.
TOGETHER WE CAN MAKE A DIFFERENCE
What is Rotary
Rotary International is a global network of service volunteers. It is the world's largest service organisation for business and professional people, with some 1,210,905 members operating in 168 countries world-wide.
There are approximately 58,000 Rotarians in Great Britain and Ireland in 1,845 clubs, helping those in need and working towards world understanding and peace. It is a fulfilling role and Rotarians can get involved as much or as little as their time will allow.
But there is much more. Clubs meet on a regular basis, which allows members to build firm friendships. Every Rotarian has a right to attend any Club meeting anywhere in the world, so there is always somewhere to go, and people to meet, wherever business or leisure travel may take you.
Various Clubs have different emphases, which can reflect differences in size. A small market town may have a Club of perhaps 20 members whereas in large centres the number can be closer to 100. Some concentrate on local community or vocational projects. Others link up with a sister club in another country to undertake an international project. Each Club decides how it wants to use the resources it has available.

Contact Julie Smyth about this page: