Father Christmas
Mon 2nd January 2017 at 18.30 - 21.00
52nd year of the tour of Daventry by Father Christmas is finished. Looking forward to the 53rd visit of Father Christmas in 2017.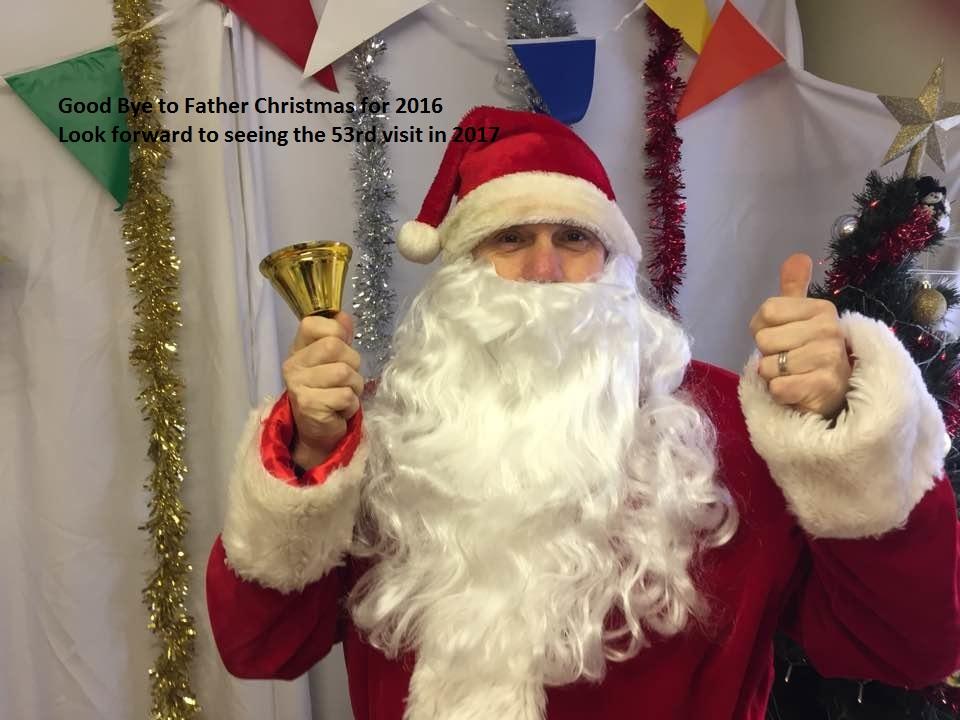 On Monday 9th January Danetre Rotary welcomed representatives of our partner organisations to a Presentation Evening.
The following is a list of the organisations that helped Danetre Rotary at Christmas. Links to the web-sites can be reached by clicking on the photograph of the cheque recipient.
| | |
| --- | --- |
| | President Jim Shoesmith was more than a liitle surprised when Tim Redding was introduced as the representative of Daventry ATC. By the time Tim stepped up to receive the cheque for their part in the Christmas Collection the form was for Jim to greet recipients with a kiss on the cheek and Tim clearly saw no reason for this to stop. Thank you to the ATC for their help at Christmas and Tim's humour at the presentation. |
| | |
| | |
| | |
| | |
| | |
| | |
| | |
| | |
| | |
| | |
| | |
| | |
| | |
| | |
| | |
| | |