Cycle Down The Andes in aid of Shelterbox
Bernie and Sarah are off again this time to cycle down the Andes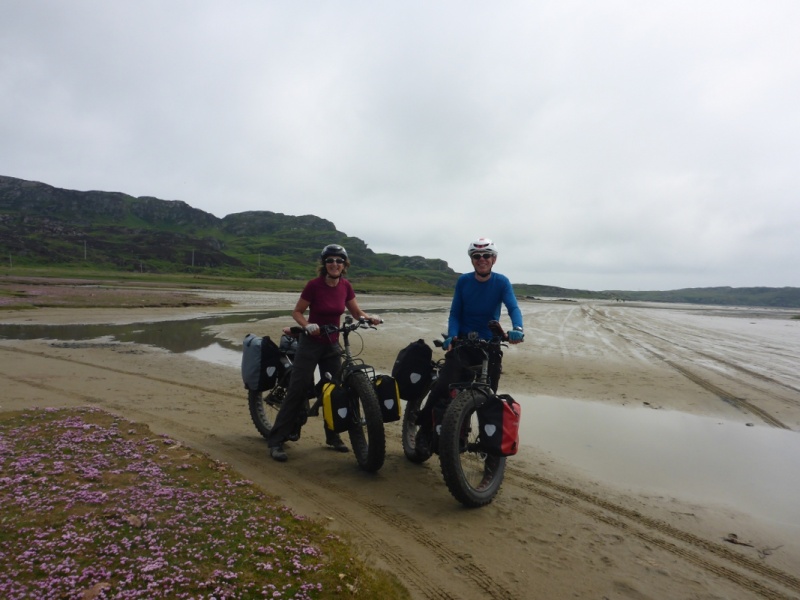 To raise money for the ShelterBox Charity we are going to cycle down the Andes from Cartagena in Colombia, through Ecuador and on to Lima in Peru, starting in December 2016 and on into 2017. To follow our progress visit our blog on www.wraggemorleycycles.com
We will be taking our Fat Bikes, as shown above, which are great when the tarmac runs out and will hopefully get us away from the crazy traffic as much as possible. We will be cycling well in excess of 4000 kilometers as we want to see as much of Colombia as possible as we wind our way slowly south. The challenge lies not only in the distance but also in the altitude and dramatic temperature range, from a humid +30C in the low lying areas to -5C at 4500m.
The charity ShelterBox provides emergency shelter and vital supplies to communities when they have been overwhelmed by disaster. In the last 10 years they have provided 4432 Shelter Boxes to Colombia, Ecuador and Peru in times of flooding, earthquakes, landslides and volcanic eruptions. This equates to helping 44,320 people. In addition to this in 2016, just in Ecuador, they have distributed 3,290 Shelter Kits plus tarpaulins, water filtration kits and mosquito nets after the major earthquake decimated many of the communities on the Ecuador coast.
ShelterBox is a really worthwhile charity who send emergency help worldwide. I hope that you will help us to support them.
You can follow us at www.wraggemorleycycles.com
You can donate to Shelterbox by clicking on the Just Giving button below.