Holywood Family Trust India Group
President Brian and Past-President Grahame Fraser with Lynesse Thompson, Kane Tracey and Rose Wade of the Holywood Family Trust.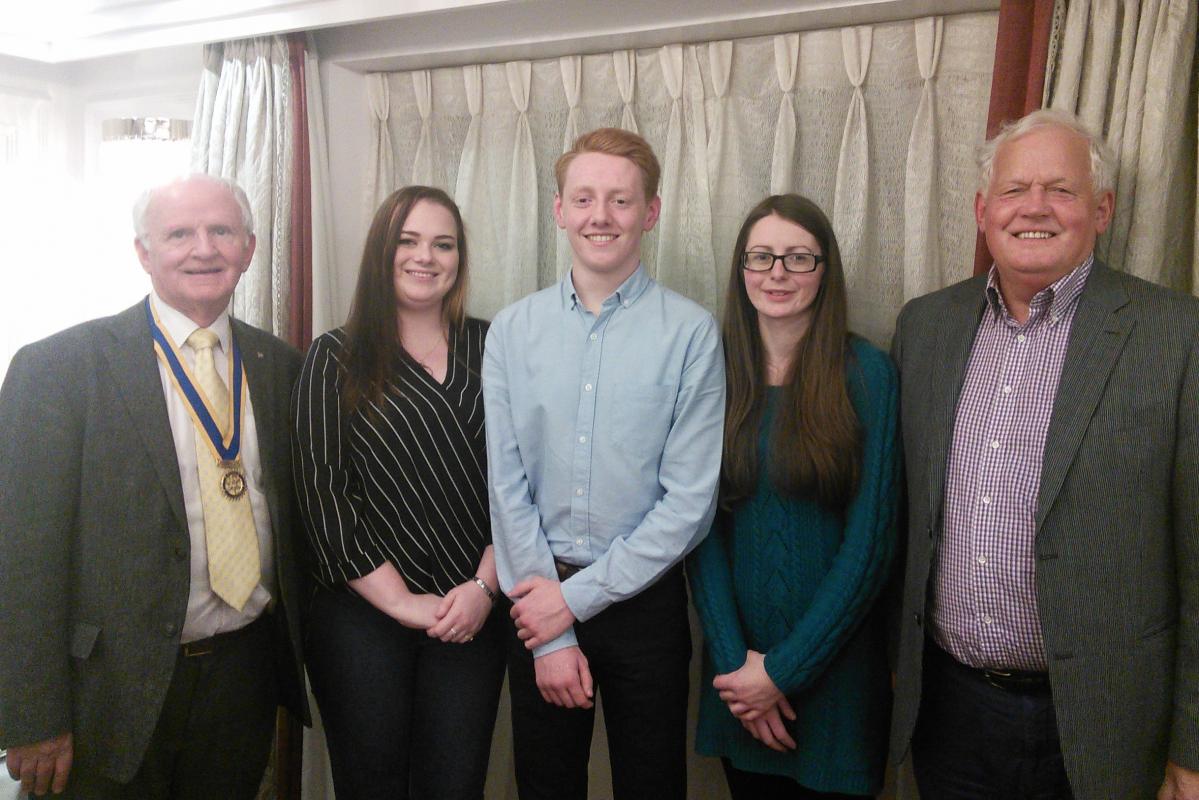 Show related pages
Rose Wade introduced the two young people who had been part of the group which spent time this summer in two schools in India. Both Lynnesse and Kane spoke with enthusiasm about their experiences on the visit when they had helped students in learning English and had explained to them something about life in Northern Ireland. It was apparent that the time spent in preparation as well as the experience of the visit itself had had a beneficial effect and both Lynesse and Kane felt that they had improved self-confidence as a result.