General Meeting - Evening Meeting
Thu 30th November 2017 at 19.00 - 21.00
Such an interesting speaker on Bee Keeping!! He really was - must have been a busy day at school!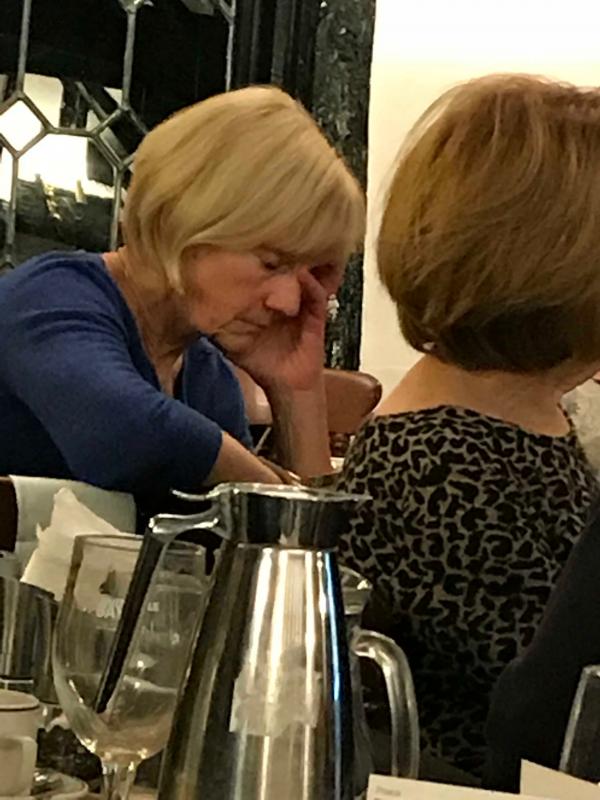 ROTARY CLUB OF CHESTFIELD
Minutes of Evening Meeting
30 November 2017
Robert welcomed everyone & please to see 41 booked in a record.
Guest Speaker…… Mark Woollard to talk about bees
Gill Sissons. RC Canterbury Sunrise
Recently retired Trevor Scandrett…
Andrew Brealy and his party of 453 relatives
David Bowley & wife Ann,
Godfreys wife Sharon & John Care
Gordon Johnson & partner Ann ,
John Graham's wife Liz
Kathy's other half Kevin Fielding RC Whitstable
Nick's wife Mary and
Ron's new wife Irene
Apologies:
Dave Coupland, David Kingham, Elaine, Ian Thomas, Jean Sawyer, Jenny Samper, Owain, Paul HO, Robert Mc, Sarah, Reggie, Myfanwy & Wendy
Club News of the week
Quiz night last Saturday what a great result we raised on last count £1,435 well done again to Team RC Chestfield, this event gets better each year.
Special thanks once again to Trevor quizmaster, David M technical, Andrew & Pat scorers, Jean, Andrew & Godfrey catering & set up, Pat M & Jean S raffle, as well all those members who sold tickets, attended, helped set & cleared away, it seemed by magic
Nick then surprised everyone by presenting Trevor with a Rotary Service Award and inviting him to become an Honorary Member of our Club.
There were many objections but we were all delighted really!
Grace - eloquently delivered by John Bishop
Royal Toast - President Robert
Presentation - Bees by Mark Woollard
Many questions were asked of Mark indicating how interesting everyone had found his subject.
Nick showed off by knowing the name of the upside-down basket (Skep)
Robert thanked Mark for his enlightening presentation
Car Parking, event December 16th
Godfrey needs more volunteers for December 16th the last session before Christmas.
AOB
The Golf Club had indicated that they might not be able to accommodate us for breakfast on Thurs 14th December but they can now.
Master at Arms – Nick did a great job in entertaining us, mostly by fining Andrew Brealy. (He'll be applying for a global grant if we keep picking on him at this rate!)
Visits and Greetings from other clubs/Near Misses
Presidents of the Rotary Clubs of Herne Bay & Whitstable were deemed to have sent their greetings
There was a Near Miss but I'm afraid I wasn't listening carefully enough and forget who this was. (Q – if they were missed, does it matter? Editor)
Next Meeting is a breakfast meeting 7th December. With Sue Hills attending re Bhutan
Next Board meeting will be pre-celebrating Christmas on 14th December Robert house. Apologies in advance please as usual
Final Toast
President Robert .