Youth Projects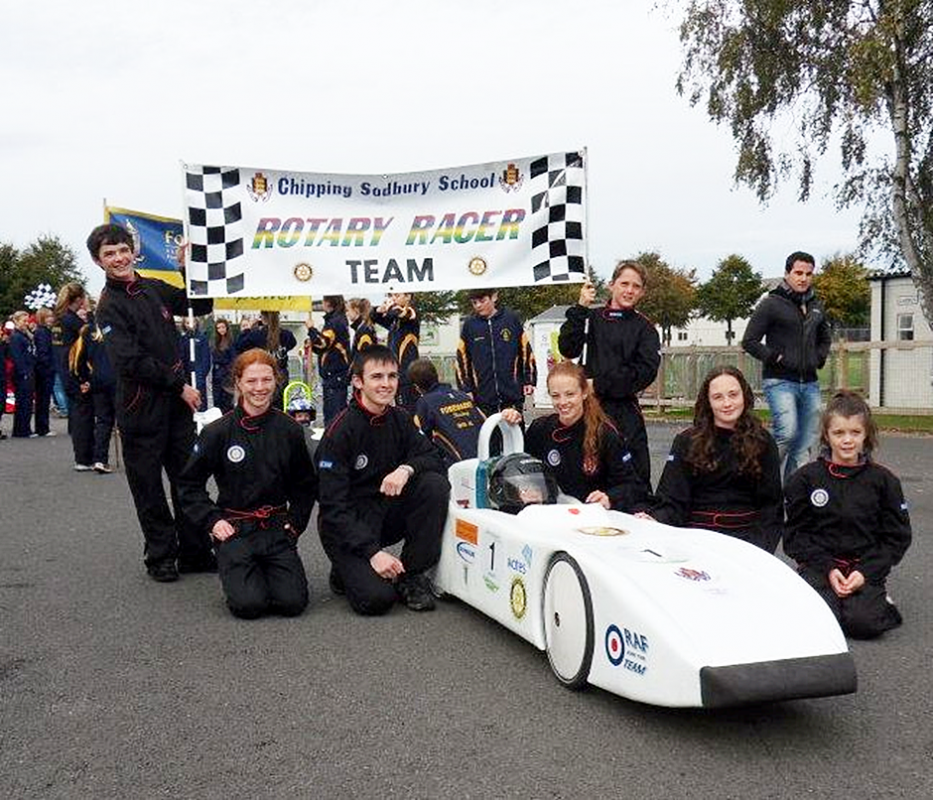 One of many local school projects, Rotary Racer is a Greenpower team. What started in 2005 as an initiative within Chipping Sodbury School to get 'Lads and Dads' working together now involves the whole family working to build electric powered cars to race
Rotary Racer is a car, built by the Greenpower club at Chipping Sodbury School, sponsored by Rotary. This now involves whole families working to build electric powered cars to race.
Projects undertaken:-
RYLA (Rotary Youth Leadership Award)
This year we are sponsoring 2 students from Chipping Sodbury on a week- long residential course to build personal and leadership skills
Kids Out
We arranged for 19 children from Culverhill School to join about 400 other youngsters with special needs from District 1100, to go to Cattle Country Park for Kids Out.
The Young Innovator Competition
The Young Innovator Competition is held annually at the Town Hall in June or July. It is for 15 to 17 year olds from Brimsham Green, Chipping Sodbury and Yate International Academy. Each year we have about 60 students entering, and receive very positive feedback.
Green Power
We continued to support the Green Power project at Chipping Sodbury School and, in particular, the Rotary Racer car.
Young Chef
We support a 'Young Chef' competition at both Chipping Sodbury and Brimsham Green Schools.
Youth Speaks
A significant project is Youth Speaks, involving Chipping Sodbury and Brimsham Green Schools, both collaborating enthusiastically. Working with teachers from both schools. we have developed a programme that introduces young people to debating, a skill that is put to the test in a public competition.
Other Activities
In 2016/17 the Club gave over £5,500 for:-
· equipment for a local school playground refurbishment
· Girl Guides
· Youth Rugby Club
· Green Power
· youth club activities
· enhancing primary Schools' curriculums
· grants to individuals.
Contact Keith Pattison about this page:
Related pages: