D-Day Anniversary Concert
Tue 6th June 2017 at 19.30 - 22.00
The HMS Neptune Volunteer Band and the Helensburgh Military Wives Choir in concert in the Victoria Hall.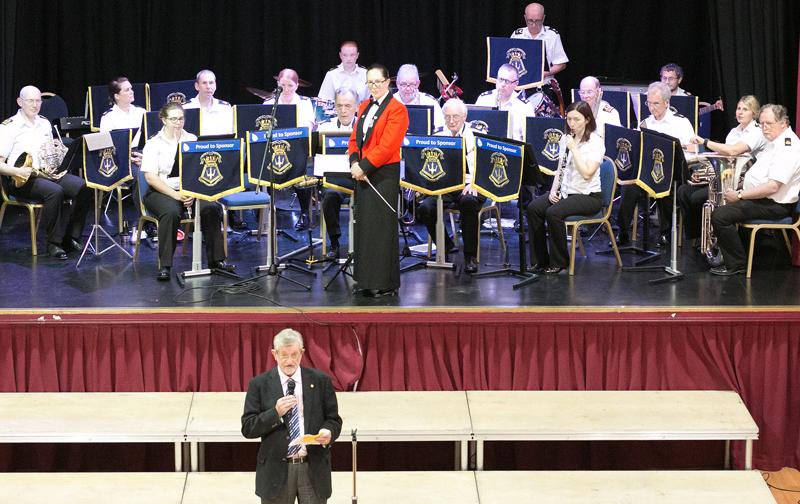 A VERY well-filled Victoria Hall enjoyed a superb evening of music and song in the D-Day Anniversary Concert organised by Helensburgh Rotary Club on Tuesday June 6.
Making the first of three joint appearances this year were the HMS Neptune Volunteer Band from Faslane, and the Helensburgh-based West of Scotland Military Wives Choir.
Special guests were the Vice-Lieutenant of Dunbartonshire, Lieutenant Commander Gill Aitkenhead MBE, who proposed the vote of thanks, and MSP and former serving soldier Maurice Corry.
The concert raised £1,800, with £1,525 going to Help for Heroes and the Royal Navy and Royal Marines Charity, and the raffle proceeds of £275 will go to the Helensburgh Sea Cadet unit who assisted at the event.
The Rotary Club's concert convener, Derek Hall, said afterwards: "The attendance was an excellent 233, and our thanks go to Stewart Travel and G & S Coyle for their help with ticket sales.
"The band and choir were both delighted with the whole event, and in particular the audience response.
"Overall it was a great night, and I am most grateful for the help of my fellow Helensburgh rotarians for their assistance in various ways."
The HMS Neptune Volunteer Band, which was directed by Band Sergeant A.J.Hardy, was originally formed as the Clyde Submarine Brass Band, but has since evolved as a military band. It also features a big band and brass quintet.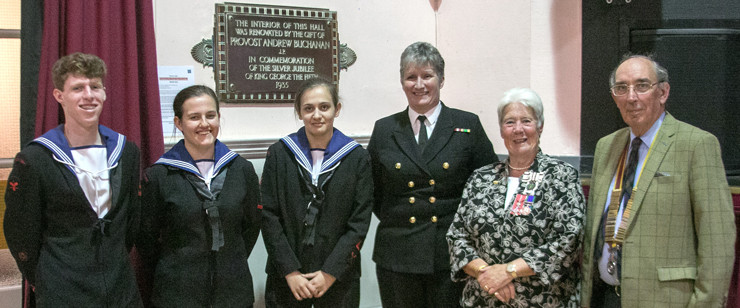 The only such band north of London, it is made up of retired service personnel, Ministry of Defence and Babcock employees, and family members.
The West of Scotland Military Wives Choir was conducted by Miriam Walker, with Andy Clark as accompanist. Members include wives who took part in the original programme.
Formed in 2012, inspired by the BBC TV programme "The Choir" featuring Gareth Malone, it is one of over 80 members of the Military Wives Choirs Foundation and has performed at Stirling Castle and Glasgow's Royal Concert Hall.
Help for Heroes, ten years old this year, began as a sponsored bike ride to raise funds for returning wounded veterans of Iraq and Afghanistan, and now helps hundreds of severely wounded personnel.
The Royal Navy and Royal Marines Charity, also now ten years old, helps serving personnel, their families and veterans in need or hardship, and with education and training for service children.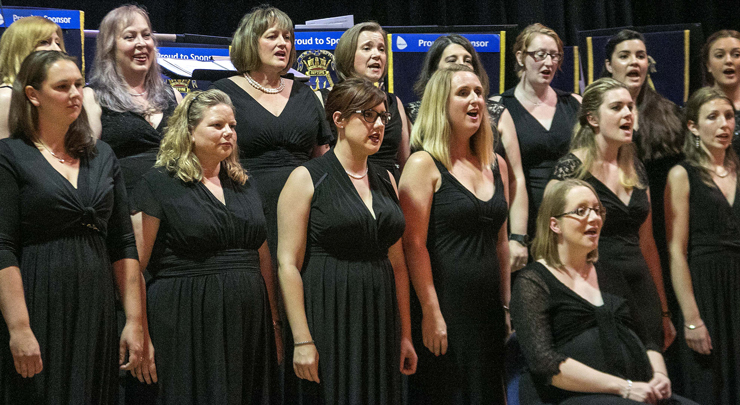 Photos by Donald Fullarton.