PURPLE4ROTARY
Thu 8th March 2018 at 16.00 - 18.00
A tea party to celebrate International Women's Day in aid of Rotary International's bid to rid the World of Polio.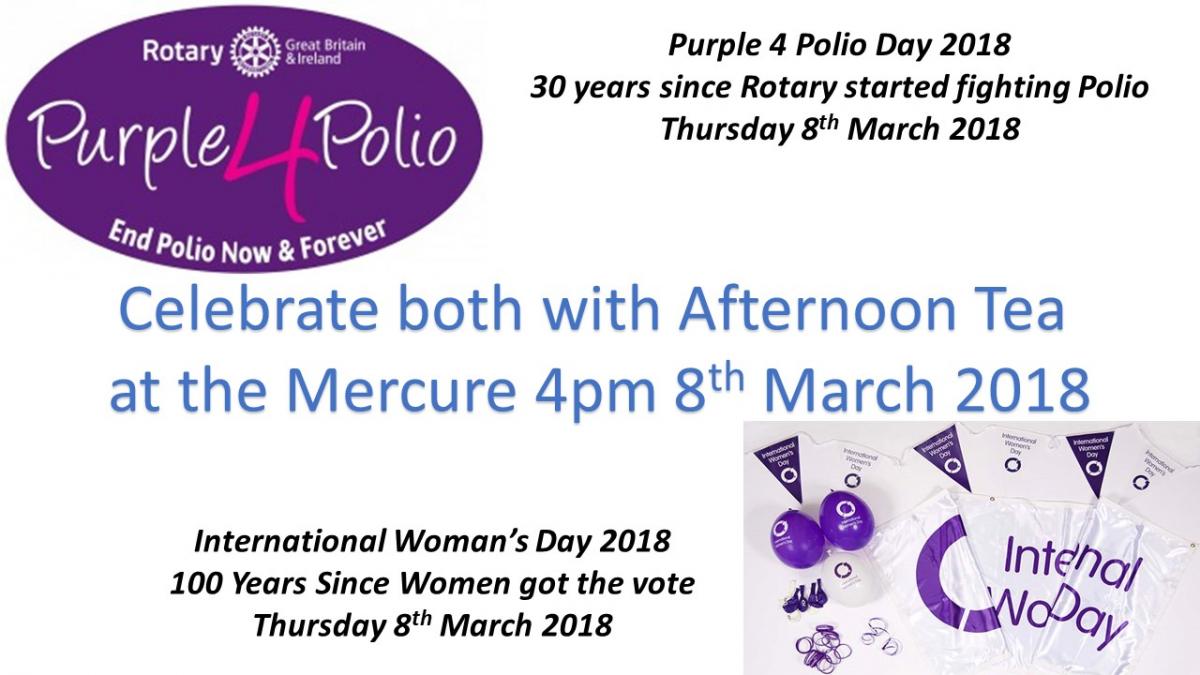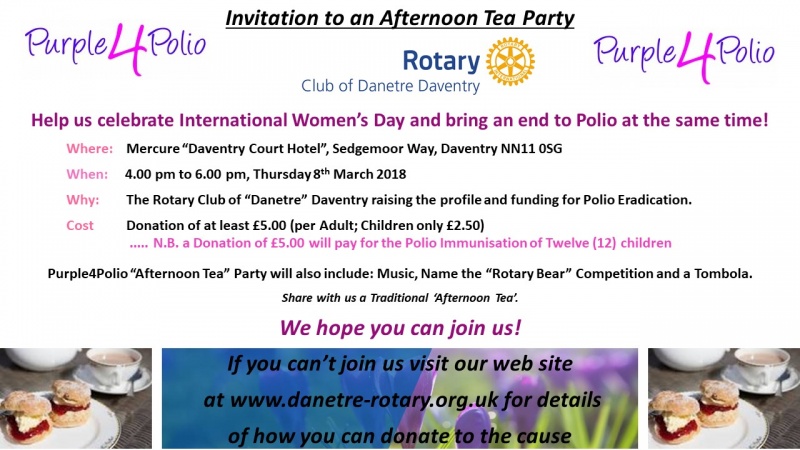 Click here
for a recent update
Donate to Danetre Rotary
If you can't make it to the Tea Party please use the link below to donate funds to the End Polio Cause.
Don't forget Gift Aid as you process your donation. For UK Tax Payers this will add 25% to any donation.