Listen to the Band
Sat 14th October 2017 at 19.00 - 22.00
An evening of fantastic brass band music with the Long Eaton Silver Prize Band on Saturday 14th October 2017 at 7.30 pm at Lutterell Hall, Church Drive, West Bridgford, NG2 6AY.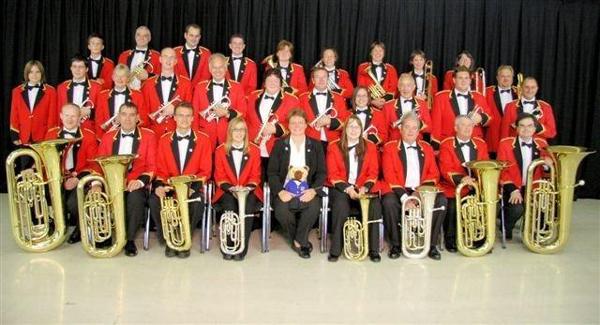 Long Eaton Silver Prize Band is one of the leading bands in the Midlands and much sought after for their entertaining style including vocals and good humour. Under the leadership of Sharon Stansfield they have achieved great success becoming National Third Section champions in 2006, a first for a female musical director.
You can be assured of a highly enjoyable evening with a variety of music and entertainment to suit all tastes.
Just under 100 people enjoyed the music of the Shirebrook Miners Welfare Band last year which covered traditional and modern popular music including pieces from West End Shows and Movie themes as well as favourites from Last Night at the Proms.
One of the organisers, Rotarian James Thornhill said; "The event is becoming more popular and as we are in our centenary year at Nottingham Rotary Club we are inviting some of our daughter clubs to join us in the event. It is great to be able to combine a good evening of brass band music with raising some funds for local good causes. We raised over £600 last year and hope to do even better this year."
Tickets are £10 each including interval refreshments and are available from Nottingham Rotary or at the door. More information and tickets from James Thornhill 07803 904786 or Tony Poulter 07758 162784
James Thornhill
Rotary club of Nottingham
jamesthornhill@thornhvac.co.uk
01159 282092