Pinner Village Show
Sat 9th September 2017 at 11.30 - 17.00
This year's show will be held in Pinner Memorial Park, Chapel Lane and is open to the public from 11:30 am to 5pm. The Show is a family friendly event, put on for the local community.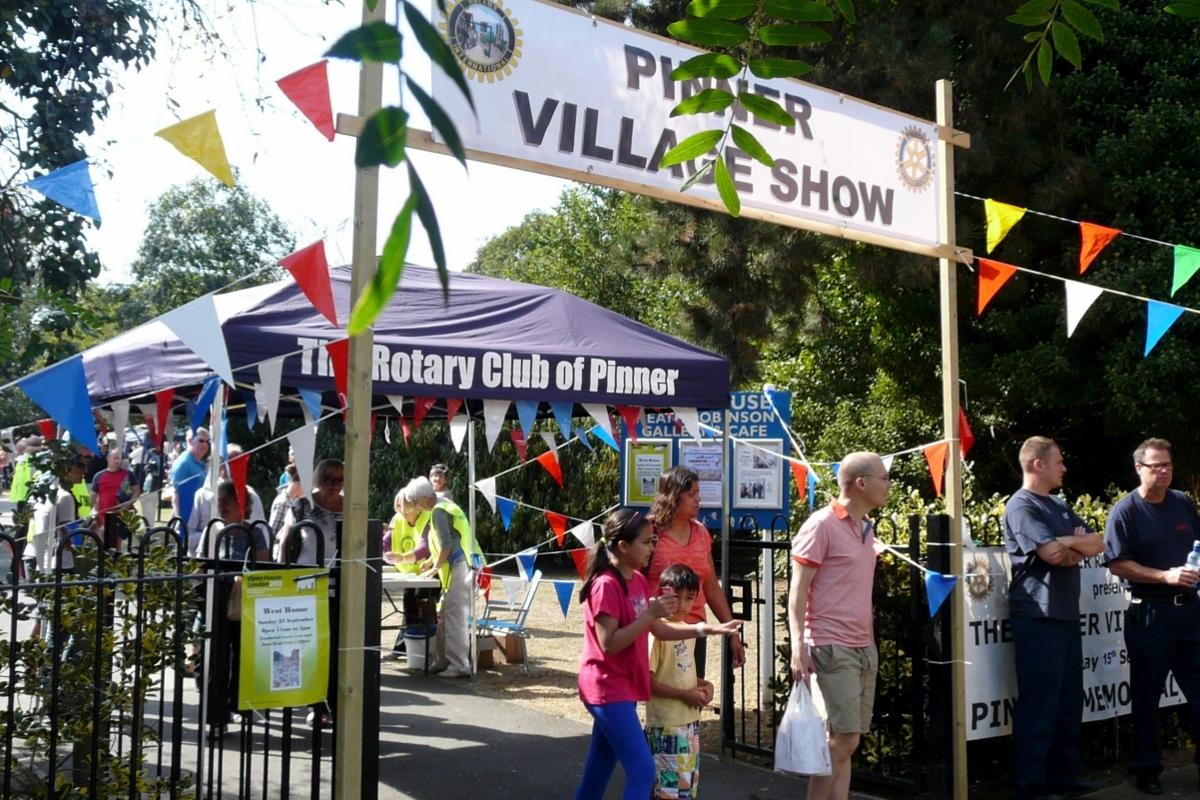 There will be around 45 craft and charity stalls plus food stalls and a licensed bar. New this year are freshly barbecued pizzas and a grill doing pulled pork rolls. Children's rides, a bouncy castle, Punch and Judy, a petting farm, the Glen Trew Pipe Band and by popular demand the return of the Milly Soo Band should keep the whole family entertained.
Nick Hurd, MP for Ruislip, Northwood and Pinner will open the show and present prizes to the winners of the school art competition. Pupils from local primary schools took part, and the winning design will be used for the show programme cover.
Tickets for the Rotary Club's annual Meal for Two prize draw are on sale now from Rotary members and will be available throughout the show, which concludes with the draw taking place. This year there are over 30 prizes mostly worth up to £50 with two high value star prizes for meals at Friends Restaurant, Pinner and the Glass House at the Grove, Chandlers Cross.
Proceeds from the sale of these tickets will go to the Club's chosen charity, Harrow Carers.
More about Pinner Village Show