Rotary President receives Paul Harris Fellowship Award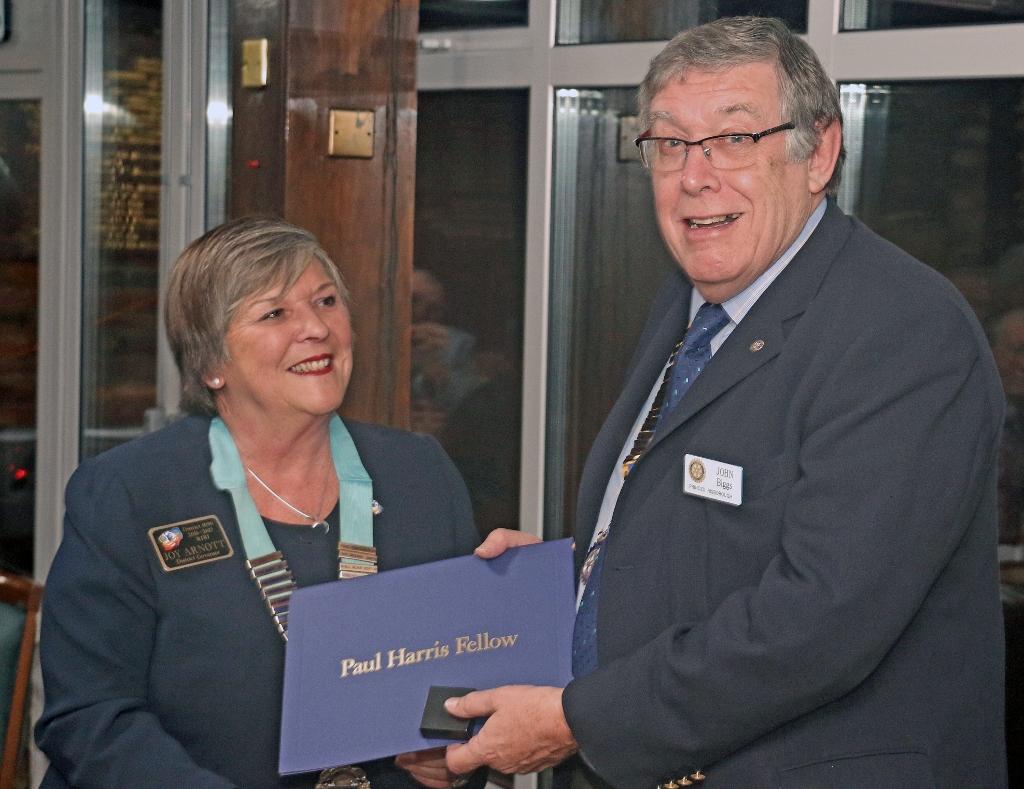 John Biggs, organiser of Kop Hill Climb and this year's President of Princes Risborough Rotary Club, was surprised to be named as a Paul Harris Fellow at a recent Club Meeting. The announcement coincided with the visit to the Club of Rotary District Governor Joy Arnott, who was very pleased to present John with his gold pin and certificate and praised him for the huge amount of time and effort that he devotes to Kop Hill Climb. In his reply, John thanked the Rotary Club and praised the work of the hundreds of volunteers who contribute to the event's enormous success. This year is particularly demanding for John, combining his continuing commitment to Kop Hill with his role as President of Princes Risborough Rotary Club.
Paul Harris founded the first Rotary Club in 1905 and recognition as a Paul Harris Fellow is used by UK Rotary Clubs to acknowledge exceptional service by an individual to Rotary or the community.
As organiser of Kop Hill Climb, John Biggs, a huge car enthusiast who regularly takes part in the London to Brighton Veteran Car Run, has contributed significantly to the raising of more than £440,000 since the revival of the event in 2009. In 2016, more than £100,000 was raised and support given to 29 charities. This year's Kop Hill Climb will take place 16/17 September and the event is always looking for volunteers to help either with the pre planning or over the event weekend. Further information on Kop Hill Climb and the opportunity to volunteer can be found at www.kophillclimb.org.uk.