Banff Rotary Texas Scramble: 23 September 2017
Annual Fundraising Golf Event in partnership with Duff House Royal Golf Club - 23 September 2017.
As Ian Mutch, of Junior Development at Duff House Royal Golf Club says, "The continuing support given by the Rotary Club every year during their Texas Scramble in which 25% of the takings are donated to the Junior Section at Duff House Royal Golf Club. This generous donation is helping with the Junior expenses for Team Matches and also in the development of the junior members just starting out on their golfing experience with coaching given free."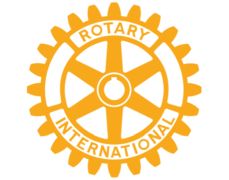 ROTARY CLUB OF BANFF
CHARITY TEXAS SCRAMBLE OPEN
DUFF HOUSE ROYAL GOLF CLUB
THE BARNYARDS, BANFF, AB45 3SX
Tel: 01261 812062
E-mail: info@duffhouseroyal.com
Book online via the website
www.duffhouseroyal.com
SATURDAY, 23rd SEPTEMBER, 2017.
Teams of 3 – Gents/Ladies/Juniors over 16
(Total Handicap x 20%) Tee times from 07.30 – 14.30.
Prizes: 1st £60.00 each; 2nd £40.00 each; 3rd £25.00 each; 4th £15.00 each.
Entry Fee:
Members £8.00 each
Visitors £16.00 each
25% of entry fees to D.H.R. Junior Golf Development.
All net proceeds to Rotary charities and local causes.
Entries will only be accepted along with payment.