Crocus Appeal: £3,000 for PolioPlus!
Members went to the SECC for public collection for PolioPlus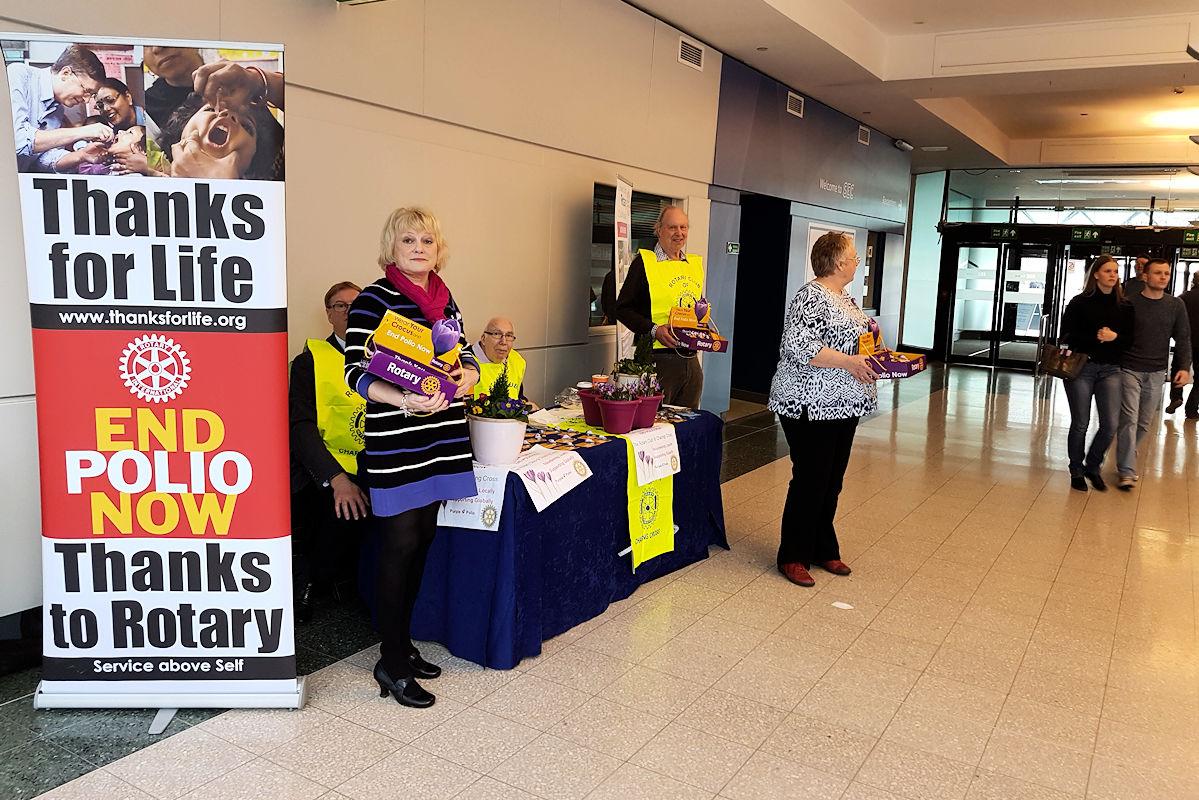 Our collection in the Exhibition Centre concourse, together with collections and donations by individual members, has raised more than £1,000. With the Bill Gates promise to double-match contributions, this takes the total value of our collection up to a really useful £3,000 to help to eradicate Polio!