Visit to Royal Mint
On 13th March we travelled to The Royal Mint in Wales
Thirty Seven of us left a sunny Yeovil, with another pick up at Cartgate, to travel to The Mint at Llantrisant near Cardiff. Cate (our President-Elect) was in charge of Yeo Vale and there were guests from Inner Wheel, Yeovil Rotary & friends. We halted for a break at Gwasanaethau (services)…any Welsh speakers, please an accurate translation into English.
The Royal Mint Experience has only been available for a couple of years and, along with the Mint itself, has all the usual "add ons" along with a really excellent Museum. The one hour tour, with guide, was very informative on exactly how coinage is made and the standards needed for perfection – every time. 90 million coins are made every week, 24 hours a day, 362 days a year; with over 80 countries requesting help to mint in one form or another. Also produced are medals of all sort, bullion coins, commemorative items & proof sets. To see a sea of coins – many thousands at a time - being tipped into a hopper to be completed & bagged, is a sight not to be forgotten. There were no free samples!! We were however offered a chance to stamp & complete our own new 12-sided £1 coin. The cost was £ 5 for one or £7.50 for two – but only one opportunity each, and all before issue date. Good for the Grandchildren.
For all but the last 50 odd years the Mint has been in London, so why the move to Wales? Well James Callaghan was the Chancellor at the time and he promoted this move. The fact that he was an MP for Cardiff had absolutely no bearing on this decision!!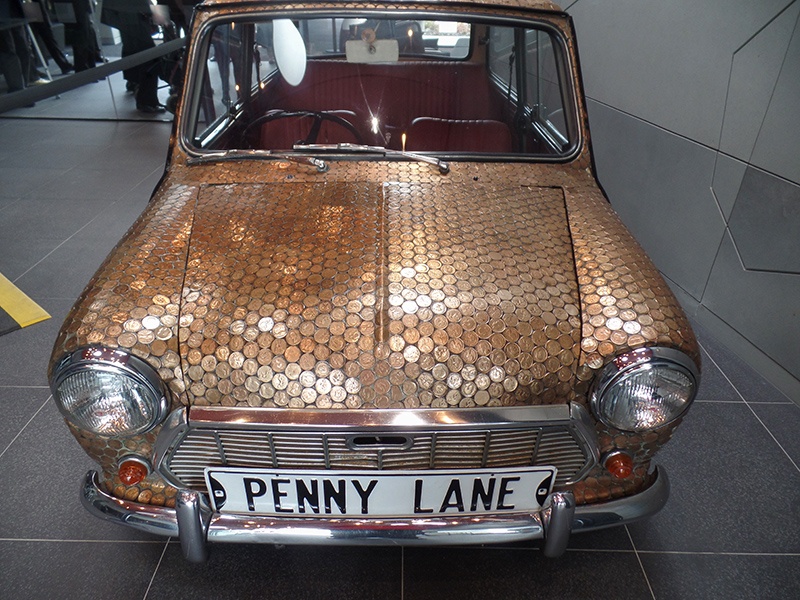 A great day out, with many thanks to Cate for all the organisation and to South West Coaches for a safe & comfortable ride.