Gala is blooming purple!
15,000 purple crocuses across the town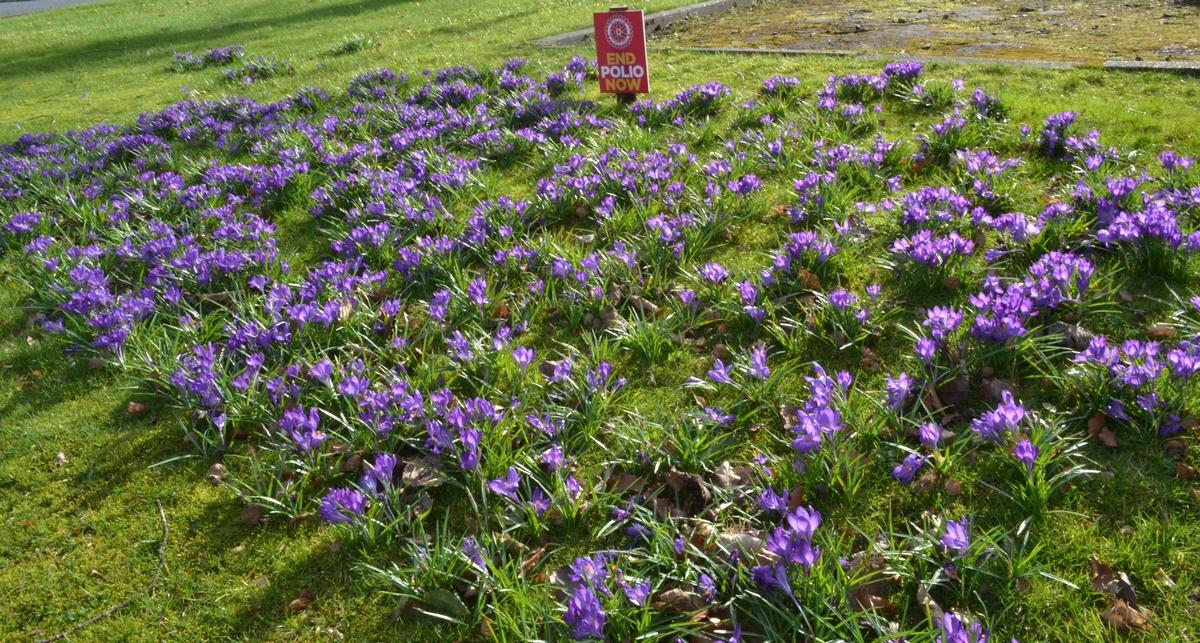 Galashiels has been blooming purple over the last few weeks!
This is thanks to the work of the Old Gala House gardening team who planted 15,000 purple crocuses across the town last autumn for Gala Rotary. Sites for the bulbs ranged from Ladhope Vale to Gala Aisle and everywhere in between where there was a patch of bare grass.
The crocuses mark the work of Rotary across the world over the last 30 years in fighting polio, once a dreaded, crippling disease of childhood everywhere. As a result of worldwide immunisation programmes, there were only a few cases in 2016 and none so far in 2017. This work has been recognised and supported by the Bill & Melinda Gates Foundation which matches 2 to 1 every donation made by Rotary.
Due mainly to the efforts of Rotary International and Clubs worldwide, polio is expected very soon to be the second major disease to be eradicated, after smallpox.
The reason for the purple motif is that, when children are immunised in developing countries, they are given a sweet. It was soon found that they rejoined the queue at the back to get another sweet so the teams working with them dipped their pinkies in purple dye to identify them.