Rotarian John Bishop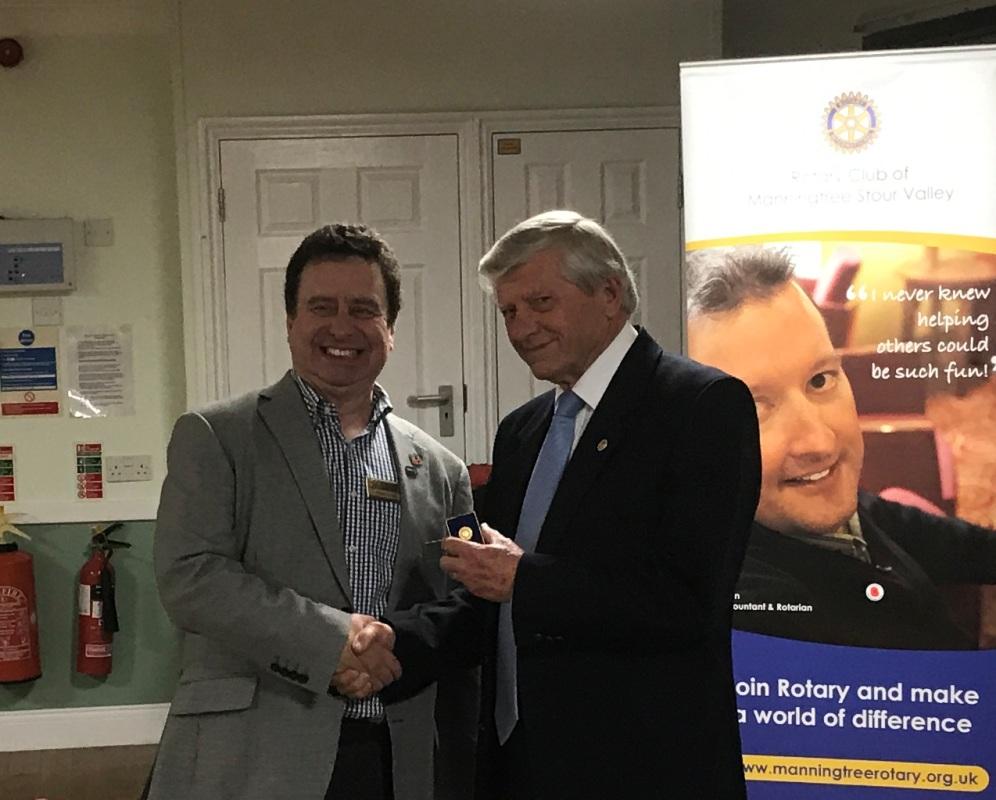 Rotarian John Bishop celebrates 40 years in Rotary and becomes a recipient of a Paul Harris Sapphire award.
District Governor Terry Dean was delighted to present Rotarian John Bishop with a Sapphire Paul Harris award to celebrate John's 40 years in Rotary performing service above self.
John became a member of The Rotary Club of Colchester Forum in 1997 and stayed with them for 7 years before becoming a founder member of the Rotary Club of Manningtree Stour Valley in 1983 where he has served two terms as President and also acted as club secretary for many years. His enthusiasm and energy are a great inspiration to other less experienced Rotarian's and his award is highly deserved.
Contact Colin Daines about this page:
'What we do' Pages: