Striving for the perfect pint - John Kearney, Red Brewery
Tue 17th October 2017 at 19.30 - 22.00
Striving for the perfect pint - John Kearney, Red Brewery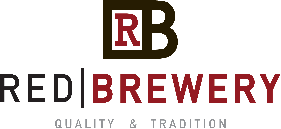 A RESUME OF CLUB SPEAKER 17th October 2017 - Rotarian George Carmichael
This evening, our selected speaker was John Kearney, a Director of the "Red Brewery" of Great Staughton, Huntingdonshire.
John's review was not only very interesting, (whether one is a "traditional" beer drinker, or not), but also 'folksie', as one would expect from such an industry, i.e. micro-brewing. But it was also delivered by one who is, obviously, in love with both the craft, and art, of micro brewing.
John, happily married with 3 children, is a Chartered Electrical Engineer and a company Director. He has a professional back-ground in cutting edge technology in engineering companies to do with both transport and the defence industries.
John turned his extensive knowledge of brewing, (which started as a hobby, some 30 years ago), into commercial brewing, with the establishment of the "Red Brewery"; a micro-brewing enterprise.
In this respect, he is also the Head Brewer.
The brewery produces five 'brands'. which are :
STAUGHTON, (a 5.2% copper coloured beer).
SUNDIAL, (a 4.8% Hoppy Gold Ale).
PATHFINDER, (a 4.8% a citrus blonde dry beer).
WHITE DUCK, (a 4.8% white IPA).
KANGAROO, (a 5.4% Bronze Ale).
All of which are somewhat varied in both ingredient and taste.
For example, the ingredients vary from orange and marmalade
Hopstick; melon grapefruit, to toffee and caramel. All to suit the various palates and all delicious, I am sure.
His talk was littered with many interesting statistics, and briefs of the micro-brewing industry, which, I must add, is historically a part of our country's great fabric and much varied kaleidoscope ... of the value of a good grog, which is both essential and quintessentially necessary !
A good and interesting spiel ! Well done and thank you .....
Cheers ! John.