Review of Rotary year 2016 - 17
Barry Small, our international convenor reports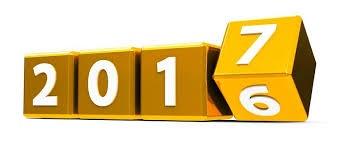 Our year consisted of helping 3 areas of the International Community, one in Bangladesh two in Africa
A Charity Evening held on Tuesday the 31st of January 2017. at the Cinnamon Lounge Restaurant, Ripponden It was to raise funds to help Equip an Eye Hospital in Bangladesh In order to give the Gift of Sight to Thousands who are suffering from Blindness due to Cataracts.
The International Team of Ian, Brian, Robert, Michael, Tony, Mike and guest Paul all helped in the planning of the Project and the running of the Event in the Evening. Over a 100 people attended, and we are very thankful for the excellent support we also received from the Tameside Rotaty Club We were joined by 11 guests from the Rotary Club of Tameside. their participation was very welcome. Their President , Andy Williams and Mizan Rahmann the founder of the Just Help Eye Hospital had just returned from Bangladesh and gave a short presentation of the work that has been carried out up to now at the Eye hospital and their plans for the future. In reality this was a "Club Event ".
For the support included over 70% of members attending with many bringing guests which together with the generous Donations and Purchase of Raffle tickets by Club and Tameside Members ensured a successful fund raising result for the Gift of Sight Charity To date, the Club has raised over £3000.00 to help equip the Eye Hospital in Bangladesh and to give the " Gift of Sight" to many who have Cataracts.
Ian is in communications with Andy Williams of the Rotary Club of Tameside, regarding the topic of Grants. News will be related when figures become available. We donated £1000.00 to the Imara Health Centre in Nairobi The Imara Health Care Centre was established in 2002 with a team of health and community development professionalist to provide integrated health services to that community. The health facility is registered by the Medical Practioners and Dentist board as a health facility; Ministry of Health as a service delivery point; Ministry of Gender, Sports and Social Services as a community based organization (CBO).These included first aid, antenatal and postnatal care, HIV/AIDS awareness and testing, immunizations and community health education and prevention. The health facility does not receive any direct government support for the services it offers. It relies on income from clients but that is limited as the facility has a policy to provide service for those in need regardless of ability to pay. Ian's work in obtaining a matching grant was indeed a significant ingredient .
From our Emergency / Disaster fund we donated £500.00 to the East African Crisis. UN warned that the world was facing its largest humanitarian crisis since 1945, with 20 million people facing the threat of starvation and famine in Yemen, Somalia, South Sudan and Nigeria.