Sylvia Keris installed as Club President 2017/18
On 3rd July Sylvia Keris was installed as Club President of The Rotary Club of Eccleshall Mercia
The Rotary Club of Eccleshall Mercia's President for 2017-18 is Sylvia Keris, who has lived in Eccleshall for 33 years - so is on the way to being called a local! She is seen as an active Ambassador for International Development Aid projects, and over the years has herself volunteered on several overseas projects in Africa, South America, Asia and Eastern Europe. These included Schools and Medical Clinic building projects and working with AIDS orphans.
Sylvia also previously volunteered in Bangladesh teaching in rural schools, in a disabled rehabilitation Clinic, and undertook research work in Sylhet and Dhaka slums - where she received an award for "Helping to Promote World Understanding" by the Bangladesh Rotary District Governor.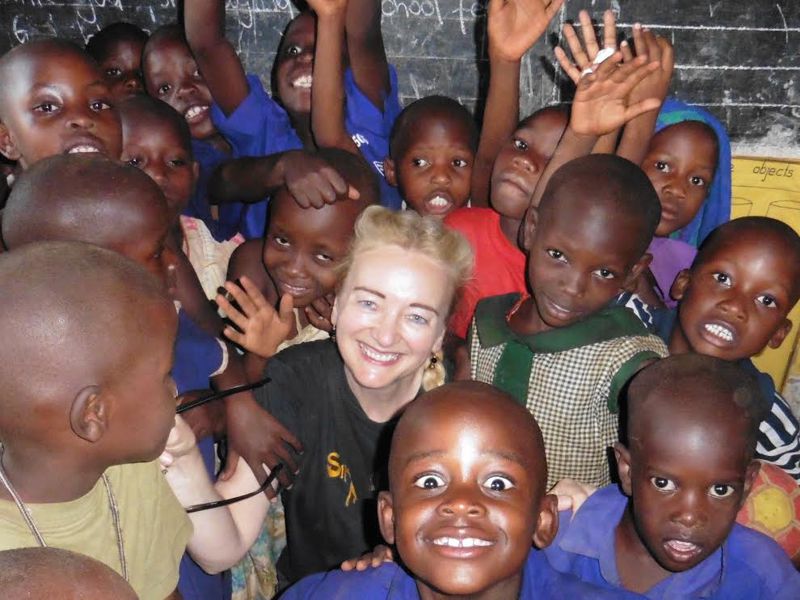 With school children at a Uganda Volunteer Project January 2017
Sylvia currently volunteers part time at a special needs School in Eccleshall, and at Stafford's County Hospital, and she is a Sighted Guide with the Guide Dogs organization, and an Ambassador for Rotary's DAUK&I charity.
Sylvia thrives on challenges, and in previous years has raised money for charity in unusual ways - such as parachuting, blindfolded abseiling and wingwalking. She has become the "Duck" mascot for the club's Hook a Duck stall and is one of Santa's Elves in December.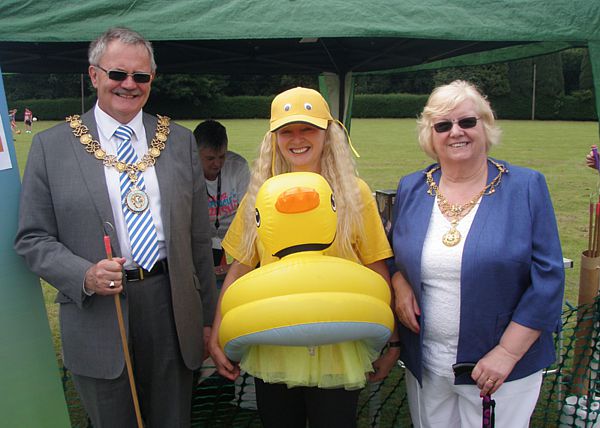 Sylvia assisting with fundraising at Walton Hall School with The Mayor & Mayoress of Stafford 2015/16
Despite some minor health problems, her next challenge will be a 120 mile walk along the Four Counties Ring canal towpaths in the summer; raising funds for Rotary's End Polio vaccination programme.