Speakers from St Mary's Hospice - Host Peter Rodell
Wed 7th March 2018 at 18.30 - 20.00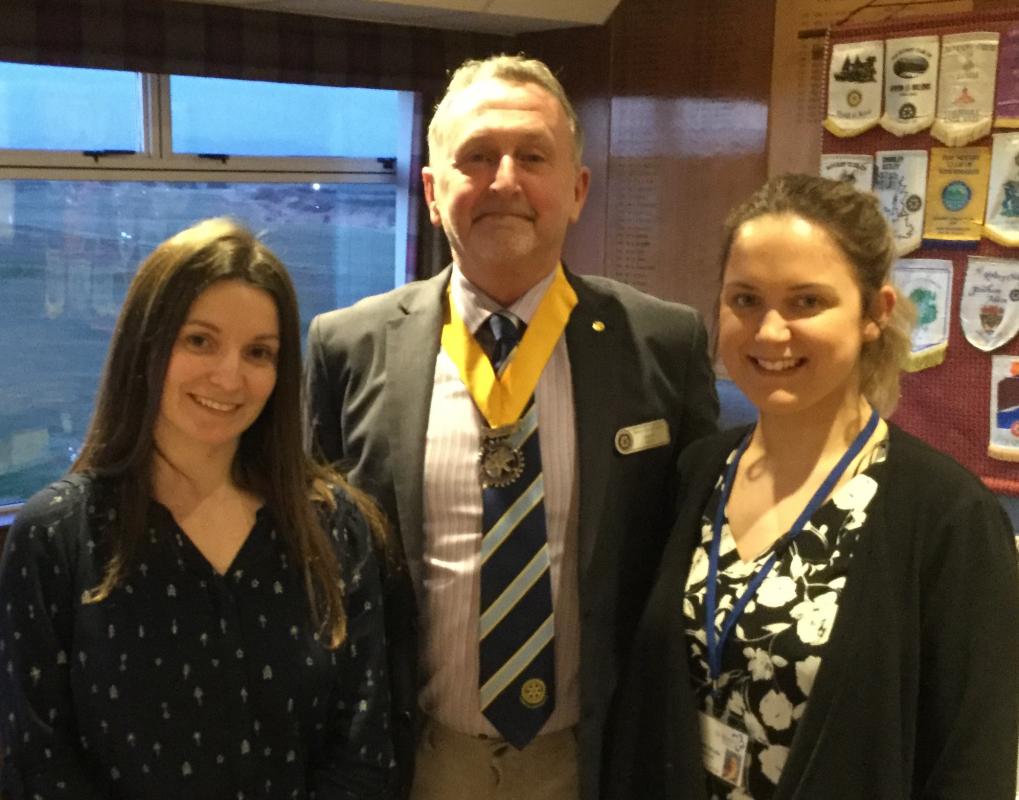 At our meeting on the 7 March 2018 , the Speaker Host was Peter Rodell and we had guests Helen Carlson, Charlotte Windle from the Fundraising Team St Mary's Hospice Ulverston.
Following an introduction by President Nominee Brian Boyd, Helen Carlson began by explaining the role of the Hospice in our community, when a hospice may be required by a family, St Mary's steps into the breach to help take away the fear of not knowing what the future may hold for both the recipient of help and the family.
To demonstrate this Helen read out an extract from a letter the Hospice had received from a daughter whose father had received treatment there, the letter explained the feelings the family experienced whilst her father was being looked after, the loving and caring environment he was in, was very comforting, her father also said that his experience was one of laughter and joy generated by the staff even though the outcome wouldn't be good.
Helen explained that in even this most distressing situation that both the family and patient are in, the St Mary's staff will foster a feeling of normality even to the extent of being light hearted at times.
St Mary's also delivers a Hospice at Home service and this is a choice some people take, preferring to stay in the familiar surroundings of their home, St Mary's staff still deliver the same professional care giving the person treated a feeling of empowerment over their choices in the final stages of life.
St Mary's are delivering Living Well sessions where people can experience a caring service in an environment which gives them the feeling of security and confidence in there last days.
Bereavement Courses are also running and are delivered in group sessions or on a one to one basis.
Helen finished by telling us that currently the Hospice costs £3.2m to run annually, and to continue with the Living Well sessions a further £400k would be required.
Helen thanked the Club for our continued support and asked for questions from the members.
Following the question and answer session Peter Rodell asked the members to give thanks in the traditional manner.