CAST Theatre Group
Wed 13th June 2018 at 18.30 - 20.00
They produce shows and pantomimes. OH YES THEY DO!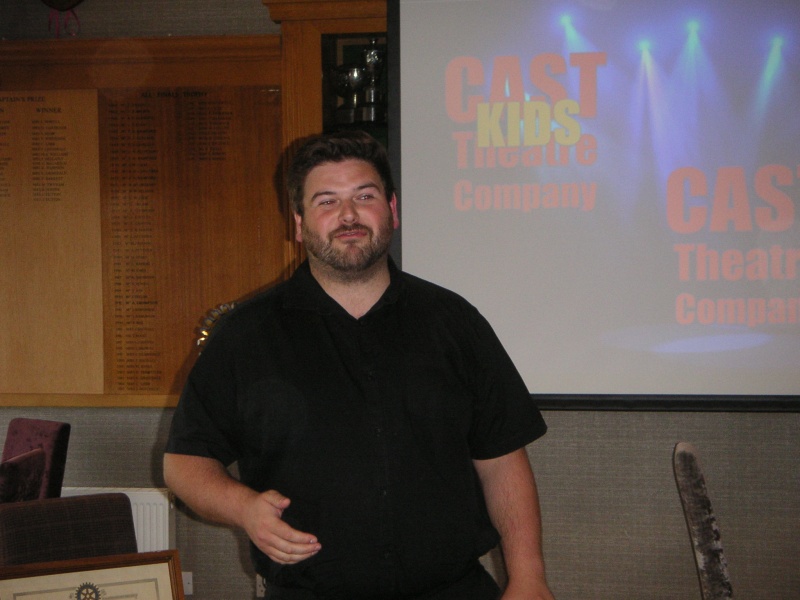 Our speakers on the 13th June were husband and wife, Chris and Karen Barker, stalwarts of the CAST Theatre Group.
Chris told us that the group started in 2008 by two families and since then have produced over 11 shows and pantomimes and done countless smaller events in places like OAP homes.
They are indeed an active group of about 40 members with three sections, CAST Kids with an age range of 3 to 7, CAST Theatre for 7 plus and finally CAST Seniors for more adventurous productions. They meet at Barrow Island Community Hub and pride themselves on being welcoming to all, they have NO auditions for their members, singers who cannot hold a note are just as welcome as opera singers. They have roles for everyone if they wish to take part. They even had a Chihuahua Dog as Darth Vader in one production !
Karen listed the productions they had tackled in their relatively short life their most ambitious being Annie in 2016 when they were elated to fill the FORUM to bursting, a tremendous feat for a small group as theirs.
As a small group on a limited budget, they only charge modest fees of their members, they cut their costs by doing as much as they can in house. They build their own sets and have workshop sessions accordingly. Nothing is wasted, all sets have had several lives, doors become windows and vice versa. They have a sewing group which makes as many of their costumes as possible. But it is not all work, they have a social side which they emphasise and then they have fund raising, one of their favourite methods is the PUB Crawl, with collecting cans logoed for their latest production they will trawl through the pubs of the area collecting the loose change off anyone they come across.
Finance is a serious matter for them, productions costing anything upto £15k take some work—coffee mornings, pub crawls, lots of bag packing, you name it and they have done it and continue to do so. After an interesting talk by two real enthusiast whose aim is to give others the enjoyment and love of performing they have, Paul Silver proposed a vote of thanks and before the final curtain, President Gordon gave Chris a cheque for £200 to help them to continue their good work.