Club Meeting — Alastair Wilson
Tue 19th June 2018 at 13.00 - 14.00
Alastair Wilson spoke about bread making in Chorleywood, Hertfordshire, and Ron Dunachie proposed the vote of thanks.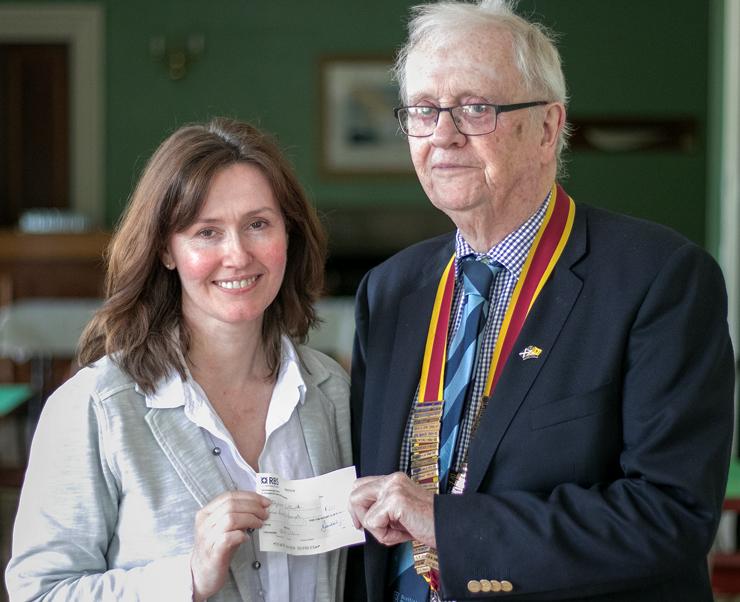 President Gordon Burgess welcomed nine other members and two guests, his best man Mike Green and Anne-Marie King of the Helensburgh branch of Alzheimers Scotland.
He presented Anne-Marie with a cheque for £600, the proceeds of the club's annual Wine Tasting staged by Ellie's Cellar in the Commodore Hotel, and said that he was very appreciative of the work done locally by the Helensburgh branch of the charity. She replied that the donation would help them to continue to supply a wide range of support services.
Alastair Wilson gave a fascinating talk about the Hertfordshire village of Chorleywood, a highly desirable area 20 miles north of London with a very high quality of life. In the past 60 years it has become famous across the world for making bread, leading to the Chorleywood Bread Process now used in 80% of the bread produced in Britain.
Ron Dunachie proposed the vote of thanks — and then won the weekly raffle for a whisky miniature.