We Donate to local Organisations
We try and help local organisations who without cash donations may not survive. They are however essential in our community to provide specific services and things that we need in our area.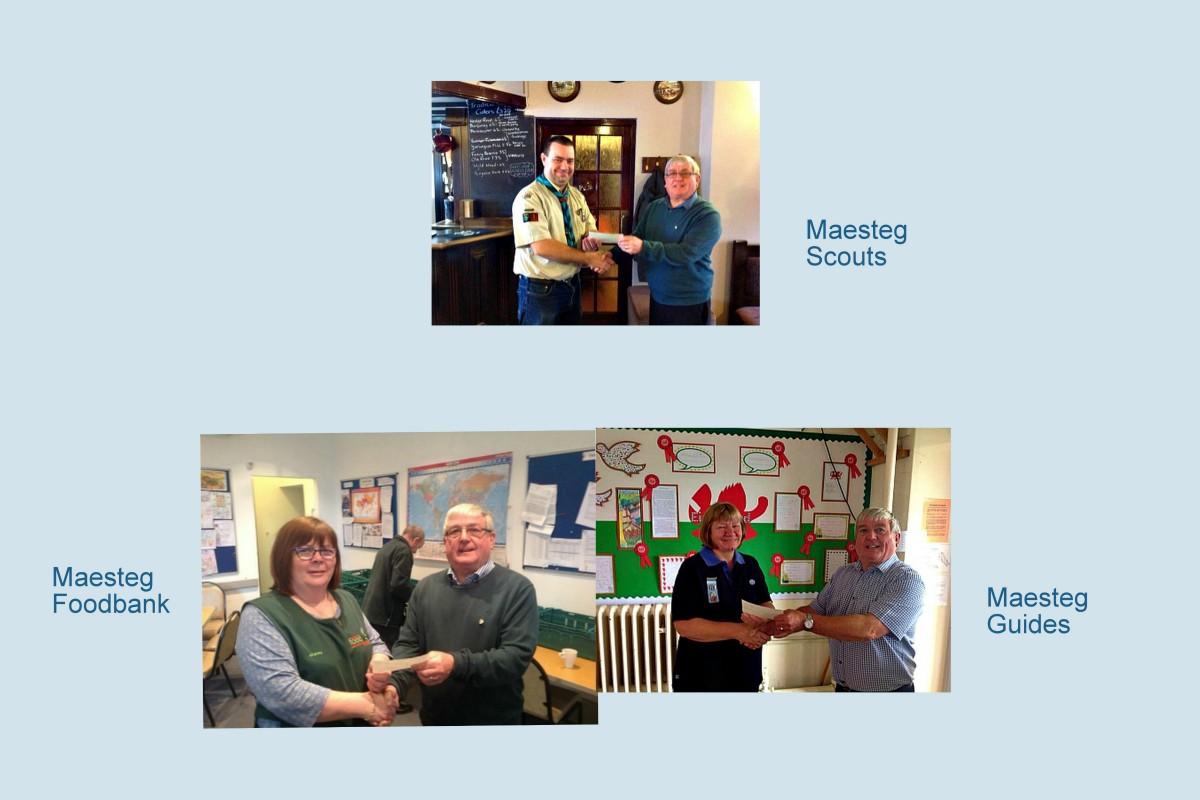 Local Donations

President of the Club for 2016/2017, Gwynfor Phillips, wanted to give a higher profile to Rotary in the Town, in an attempt to encourage new membership and get the name Rotary on peoples lips.
Although the donations we gave may have been small they were very welcomed by the organisations that recieved them.
Maesteg Scouts
Presenting a donation towards the Maesteg Scouts was like donating to our future.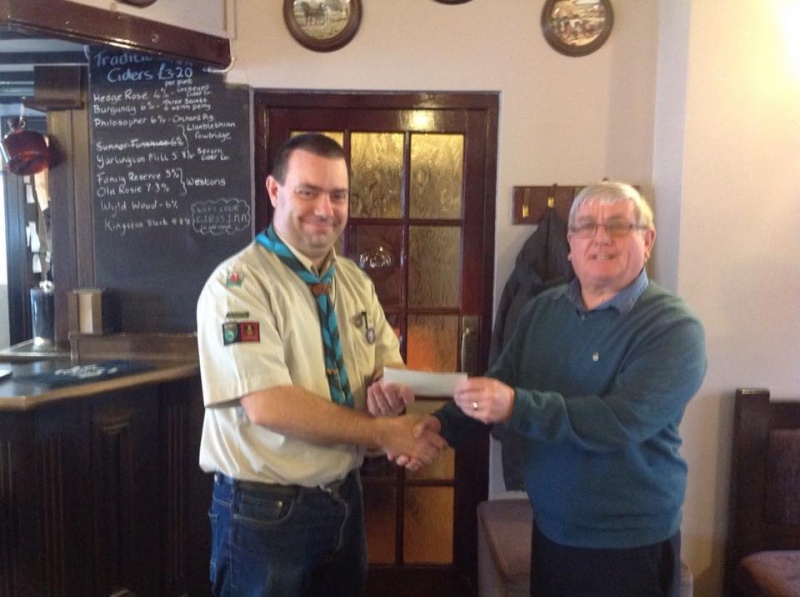 Maesteg Guids
President Gwynfor Philips handing a cheque over to Angela James District Commissioner,
for the Maesteg Section of the Guides.

Maesteg branch of the "Food-Bank"
Gwynfor giving Rotary Maesteg donation to the food-bank at Maesteg which is used
to buy food for the many customers in the valley.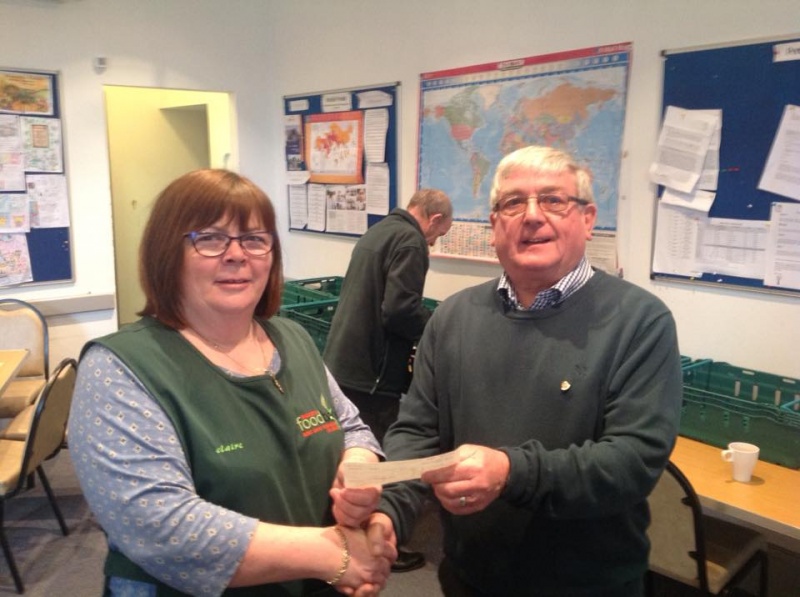 Further donations where given to other organisations. We gave donations to:
The Maesteg "Boys and Girls Club" and the Maesteg "Mens Shed"