Mike Gaffney's World Art Tour in 800 pieces of art..
Presentation by Mike Gaffney following his world tour...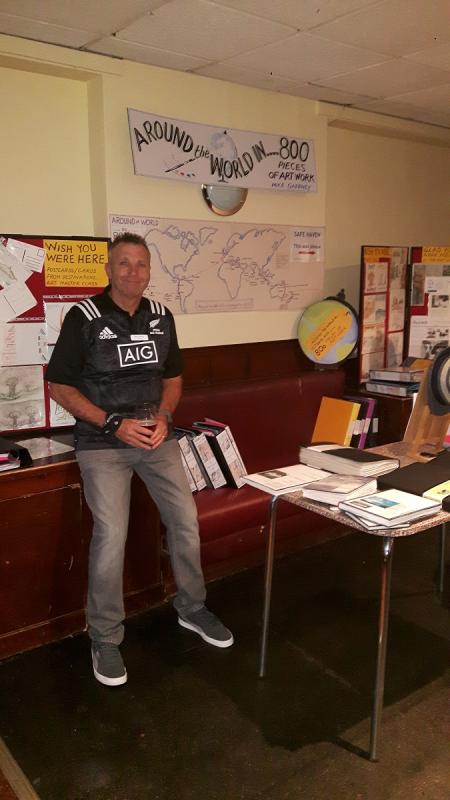 Mike's World Art Tour. Click here to go to Mike's website....

Mike Gaffney gave a really informative talk highlighting some of his inspirations for his art works from his world tour.

Mike presented his pictorial diaries which demonstrate the range of work delivered during his travels.

Mike also shared with the mixed group interesting stories about the places he visited and the people he met and worked with during his his time on board ship.