Alison Hall - PHF
Mon 10th July 2017 at 19.30 - 21.30
Alison Hall, Seeds for Development, was awarded a PHF. She and Alex Latim - Forgotten Peoples project - brought us up to date with their work in Uganda.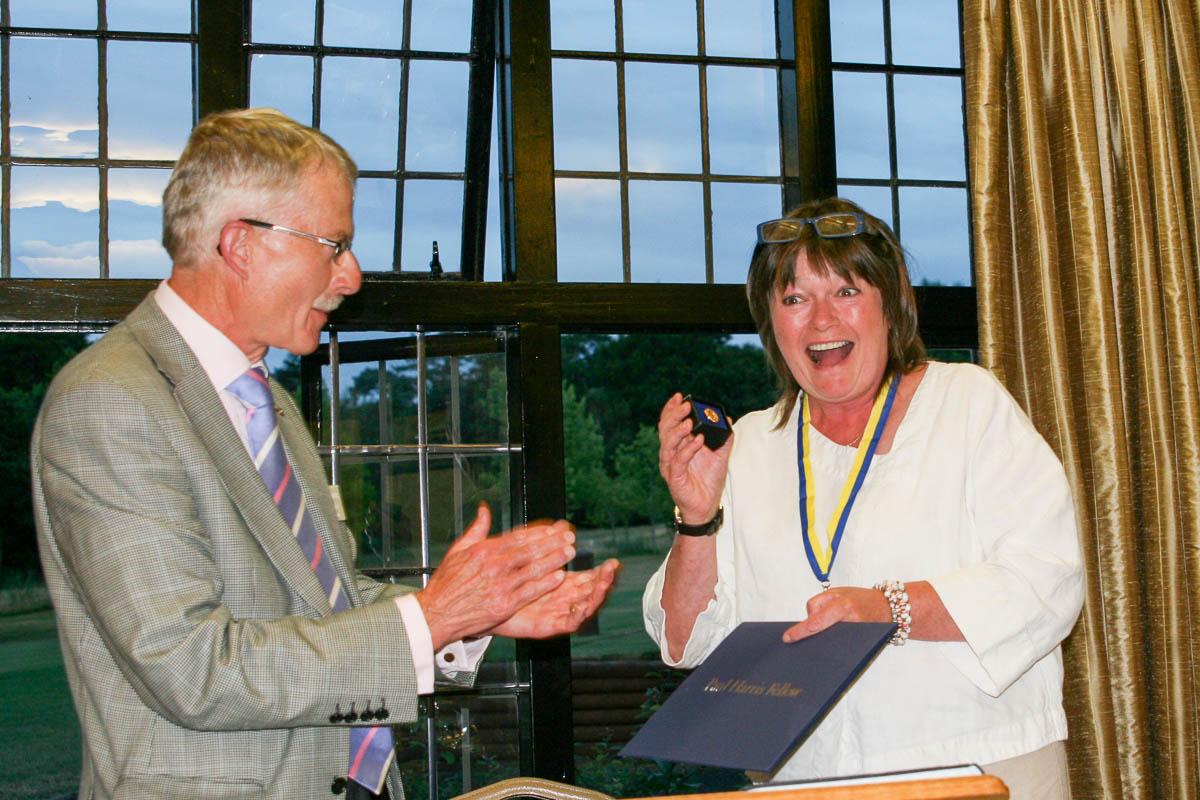 An amazing lady came to visit us on 10 July this year. She is Alison Hall, the instigator, founder and chief executive of the charity Seeds for Development. She came with Alex Latim, who whom she works closely in Uganda.
The Seeds for Development charity was chosen by our immediate past President Seymour Baker as one of the two main charities to be supported by the club in his Rotary year. This visit by Alison was for her to give us an update on progress and for us to give her a significant donation to assist her charity.
The visit was also, but unknown to Alison, an opportunity for the Woolsack Club to award Alison a Paul Harris Fellowship, which is Rotary's highest award for people who have demonstrated exceptional service to a local or international community. The award citation was read by Alison's long time friend and neighbour, Peter Hakim, and a copy can be seen HERE.
Alex told us about his family history, growing up under the dictator, General Idi Amin, the genocide during the 1970s and the subsequent war against the Lords Resistance Army.
Alex now is concerned with bringing educational opportunities the children of northern Uganda.