Dr Steve King D.Litt MBE
Wed 27th September 2017 at 19.00 - 20.30
.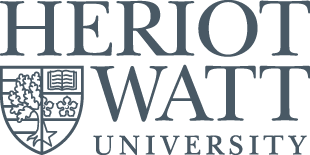 In introducing our speaker, Club President Graham emphasised Steve King's tremendous support for our Young Musician competitions over many years. More formally, Graham added that Steve King, Heriot-Watt's Director of Music, was an Honorary Member of our Club, had been awarded an MBE in 2005, Rotary's Paul Harris Fellowship in 2006 and an Honorary Doctorate from Heriot-Watt in 2009.
The talk was about 'being a professional musician' and Steve started by giving answers to the question "What is Music?', using a selection of words including form, emotion, fragrance of the universe. In the eighteenth and nineteenth centuries, music evoked confidence and was well understood. Not so today when it asks questions and receives a variety of reactions - explorative musical products with involvement, satisfaction of need and, above all, enjoyment.
When he joined Heriot-Watt Steve was given a blank sheet of paper. Since then he has filled a multitude of sheets of paper by introducing the Heriot-Watt Choir (Chorale Excelsior), the Heriot-Watt Orchestra (Sinfonia Excelsior) and a host of other choirs, instrumental chamber music, wind ensemble, string group, pipe band, competitions and scholarships. The flagship of music making at Heriot-Watt is seen as the Inchcolm New Music Ensemble which reflects the cutting edge of science and technology for which the university is celebrated. To date the Ensemble has premiered over fifty new works over eighteen years in venues ranging from St Magnus festival in the Orkney Islands to Prague, Brno and Kromeriz in the Czech Republic.
Before closing his talk, Steve gave us several anecdotes, one rather complicated scenario involving an explosion from the brass section of an orchestra which had a series of consequences some of them painful!
He said there is a simple belief - Anyone can make music…!
Jim West gave the Club's main Vote of Thanks but was swiftly followed by Ralph Allardyce who, as the organiser of Young Musician for many years, added his personal thanks to Steve for his superb support of the various competitions.
Note: Rotary Young Musician Competition at Heriot-Watt University 2018
19 January at 12.30 Local Club Final in Students Union
14 February at 19.00 Area Final in Lecture Theatre 4
11 March at 14.00 District Final in James Watt Centre
19 May at TBC UK Final in James Watt Centre