International Activities
We support international projects, such as End Polio Now, Shelter boxes, Water Aid and Trade Aid Boxes to name but a few.
Gala Evening for Trade Aid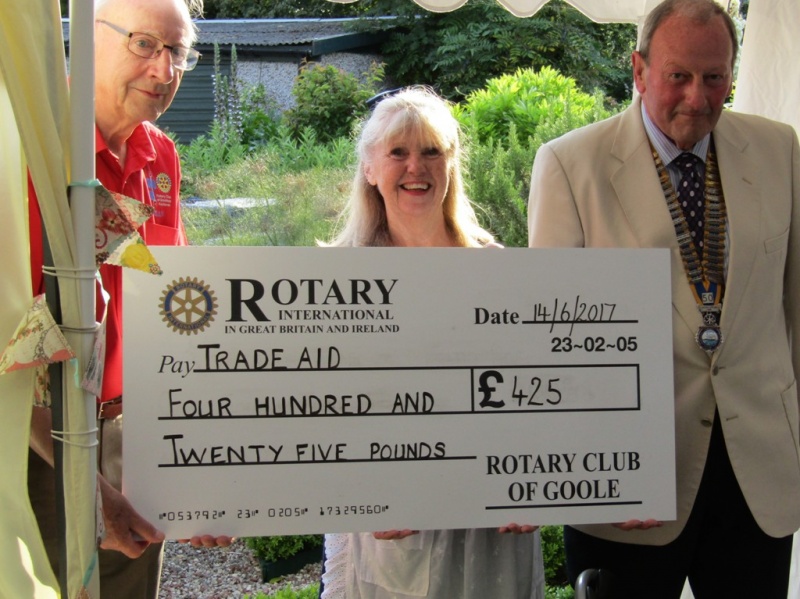 The 1001st box to be sent to Africa was donated in memory of Tim Richardson, a valued member of our club. There are 10 different boxes each associated with different trades. This box was filled with items appropriate to the motor mechanic trade as Tim was associated with the motor industry. Alan Geeson is shown accepting the cheque from president hughie. Alan is the Promotional officer for Trade Aid.