Toilet Twinning in November 2017
2.4 billion people don't have somewhere safe, clean and hygienic to go to the loo. That's more than a third of the people on the planet.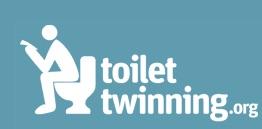 Our International Committee are planning to organise a Toilet Games and Quiz Evening on World Toilet Day 19th November 2017 to be held at Hillslopes Community Centre, we are looking for people to help organise the event.
For more details of Toilet Twinning please visit website
Below are the pictures from a Bog Off Games in Swindon.....

A really good fun event for the whole family, whilst learning more about why we need to help make toilets an essential for everyone, please watch this video
Mr.Toilet
who explains it so simply.