23rd October - David Glover - History of Holdsworth House.
Mon 23rd October 2017 at 19.00 - 22.00
23rd October - David Glover - History of Holdsworth House. Report by Beverley Carter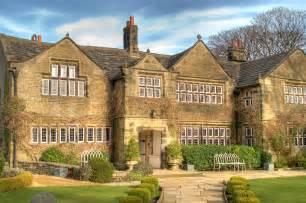 You will have seen our speakers comments a few weeks ago when he spoke about "blue plaques" and buildings of significance around Halifax.
Today he spoke to members about Holdsworth House. This is the venue that the Rotary Club of Halifax Calder meet on Monday evenings.

Going back to circa 1817 -1829 the proprietor of Holdsworth House - Elisabeth Wadsworth kept a diary she was aged 57 when she first wrote her memoirs. This lady had a kind and charitable attitude and was moving in high society circles in the area.

Elisabeth was born 15 Nov 1759, she was the only daughter of John Wadsworth who founded the house. She had 3 brothers who passed in early years. When she became sole heir of the house after her parents passed she lived here for 37 years before her passing on 5 April 1837. She gave the estate to a distant cousin as she never married.

So why Holdsworth House, well this was a house within the settlement of Holdsworth and was so called when the Wadsworth family lived and ran the estate.