Auditions for Vale's Got Talent
Auditions will be held between 11.00 and 16 hrs on Saturday 30 September and Sunday 1 October 2017 at The British Legion, Radcliffe-on-Trent Apply for Audition using the Contact page on this web site.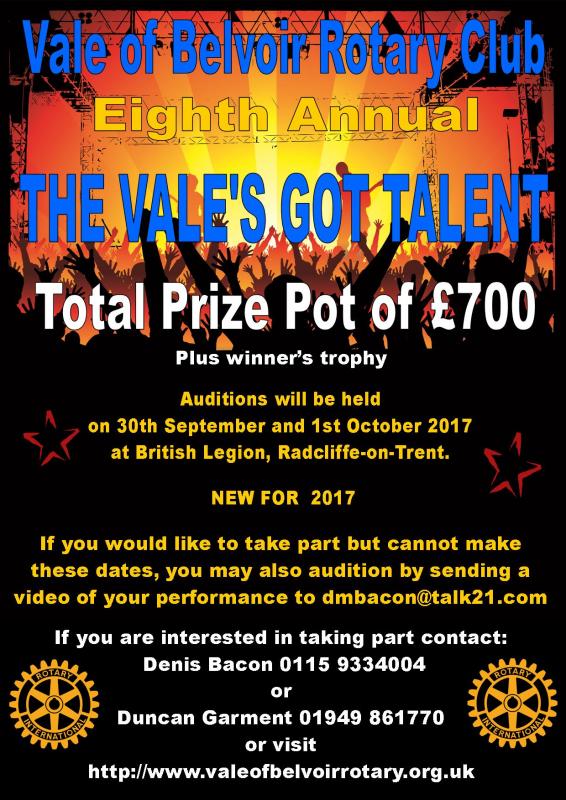 The semi-final will be held at Candleby Lane School, Cotgrave on 21st October and 18th November.
The Grand Final will take place at Cotgrave Welfare Club on 8th December.
Tickets for all events can be ordered through the contact form on this web site.