Community Week in Waitrose
Rotarian David Twidale with Kaylie Chapman from Marie Curie and Ashley Gaunt, General Manager Waitrose.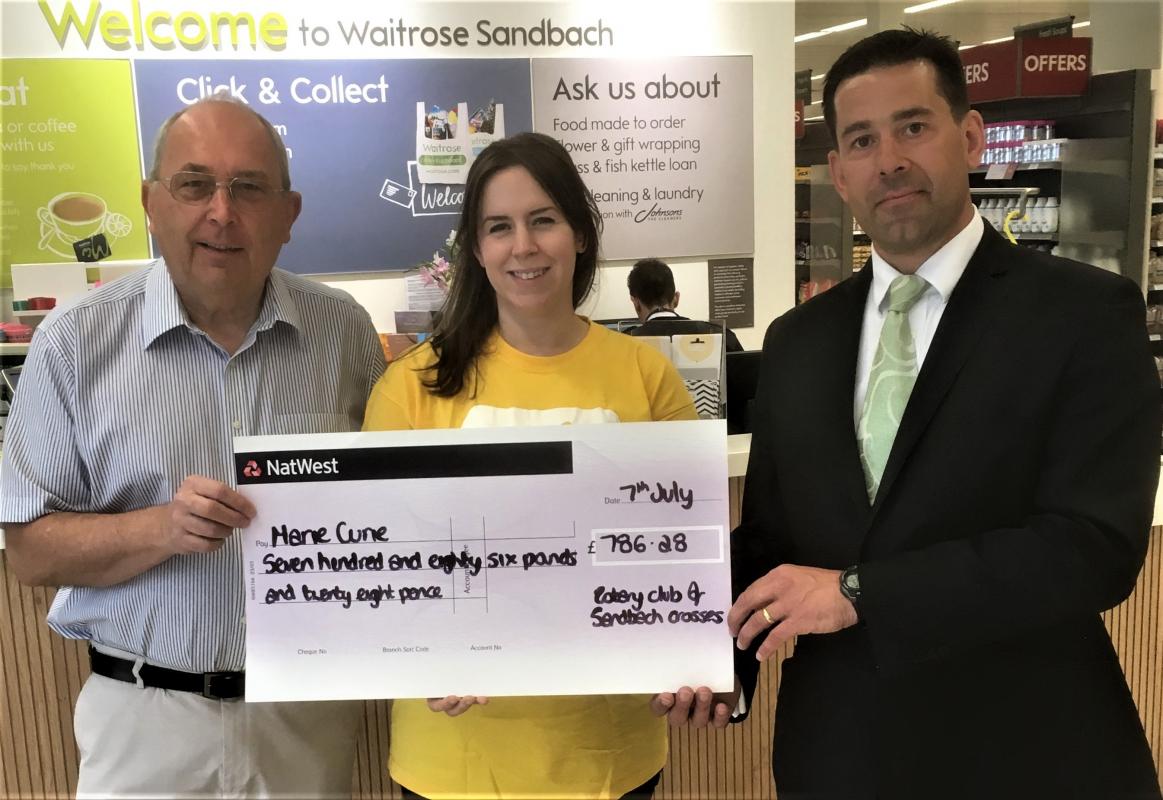 Arnie Laing commented, "Waitrose played a major part in the Rotary fundraising for Marie Curie and also directly for the charity for whom I am also the local Ambassador in the last 12 months". The cheque presented is the balance of the money raised (bringing the total for Marie Curie to just over £1,750.00) during the 2016/7 year of Arnie Laing as Club President when his nominated charity was Marie Curie.