Christmas Party with Extras! 13th. December 2017
Wed 13th December 2017 at 19.30 - 21.30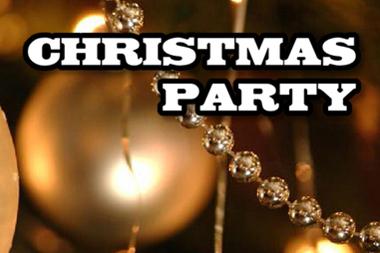 TURKEY AND TRUMPETS 13th.December 2017
Members and friends of the Rotary Club of Houghton-le-Spring celebrated the last meeting of 2017 in style. The Party at the Chilton Country Club set the Christmas mood with turkey and all the trimmings. After the meal we were entertained by the Craghead Colliery Band under the baton of John Robson PHF.
President Elect Graham was proud to listen to his daughter and grandaughter, Fiona and Eliza Barker, follow in his family's musical footsteps. Fiona gave a beautiful rendition of "Oh Holy Night" as a euphonium solo.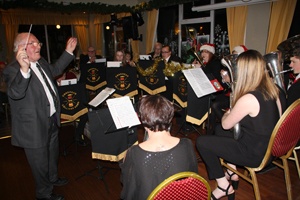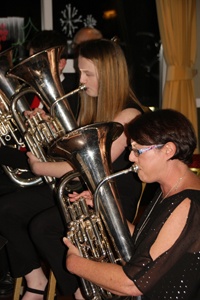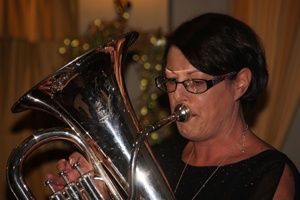 A concluding surprise was the presentation of a Paul Harris Sapphire Award to Ron Young in recognition of his many years of service to the Club. He has been a Rotarian since 1972 and has been the main organiser of the Houghton Feast Oxroast through most of it's 50 year history. He organises our Club games nights, the district bowls competition and been our permanent link to the Sunderland Echo.