2017 - 18
This page details all of our Charitable donations throughout Adrian's Presidential Year
6th July 2017 - a cheque presentation was made to Elizabeth Ellis, student who had applied to our Community Fund to enable her to go on a World Challenge event to provide sanitation to schools in rural Morocco.
13 July 2017 - A cheque presentation was made to Kate Rowlston, a student who had applied to our Community Fund to enable her to go on a Guide Leader Event to be held in the Netherlands in July 2018, where she would be doing some community work.
13 July 2017 - A cheque was also presented to the nottinghamshire search and rescue team
In August we were delighted to present a cheque to Newton Parish Council to enable them to install a defibrillator which is to be situated centrally for residents from both the traditonal housing and those who live on the new development.
On October 19th it was a joy to hear Alice Hinchliffe and Caitlin Davies telling us about their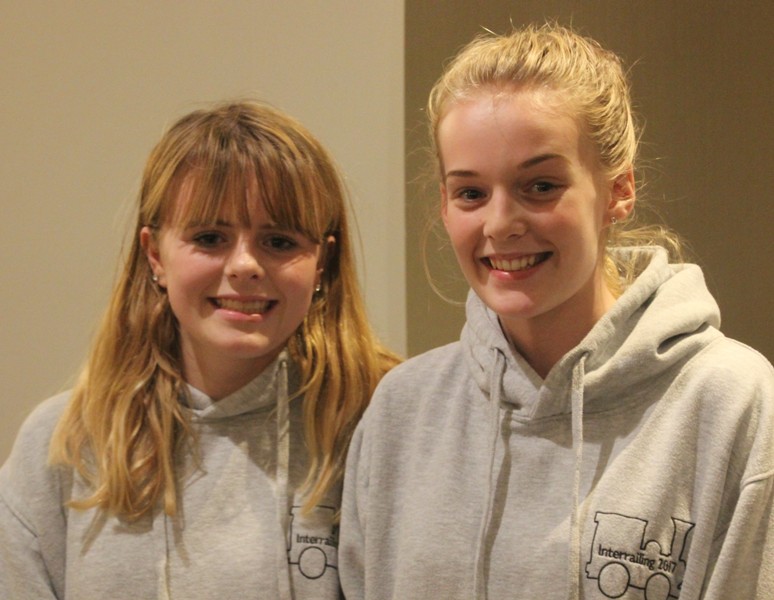 International Guiding Experience, which Rotary had helped to support financially. Their destination was an Inter Rail trip starting in Naples and taking them to Pompeii, Venice, Munich, Berlin and Amsterdam. The trip was a huge succes with the girls gaining independence, making new friends and gaining independence along the way.
Later in the evening Elizabeth Ellis talked to the meeting about her experience with World Challenge in Morocco which again had been supported by funding from Rotary. She spoke with great confidence about her trip and shared with members what she felt she had gained from travelling to such a different and exciting country, creating life-long memories for her.
It has been a real pleasure to be able to support Radcliffe on Trent Junior School with a donation of £250 to enable the development of their sensory garden, which was formally opened by Bill and Shirley on 20 October and we hope to continue to build our relationship further.
At our meeting at the end of November a cheque for £400 was presented to Medical Detection Dogs to fund two new puppy starter kits. Members of Club were very much engaged with this inspirational project after a talk given by the charity last year.
A cheque for £300 is also being forwarded to Bingham Audio to help with the production of their Christmas edition and to help to pay for more CD players.
On 10th February 2018 a fleet of 20 members staffed the stalls at a Grand Sale a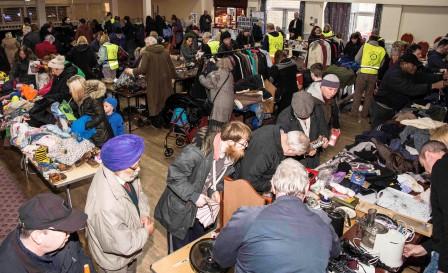 t Cotgrave Welfare Club to
raise much needed funds for the Friary Charity in West Bridgford, working to alleviate the scourge of homelessness. As the doors opened, over 100 eager shoppers scanned the stalls for bargains, and by the end of the morning, most of the goods, which were surplus stock from donations to the Friary, had been sold and all proceeds reinvested to support the work of the charity.