2017 - 2018 What we did
Highlights of the year
Journal of our Activities
President David's new mission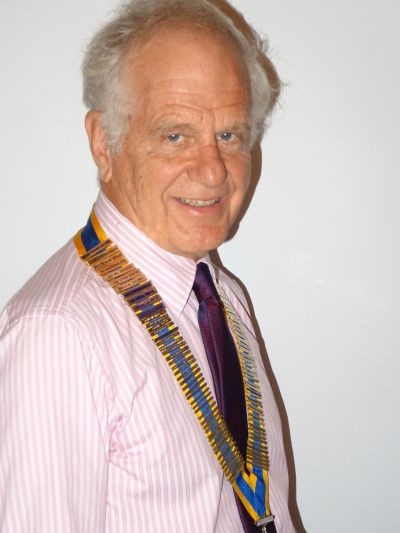 THE Rotary Club of Dunfermline has installed as its president a Rotarian the club had honoured in 2009 as a "humbling exemplar" of the movement's motto, Service Above Self.
For the past 10 years, the club has supported initiatives by Townhill surgeon David Lyth and his teacher wife Helen - herself an honorary member of the club - both during and after their post-retirement mission to Africa to work among the very poor in the continent in which they both grew up.
After 10 years' service with NHS Fife, consultant urologist David took early retirement to spend five and a half years workingin Sierra Leone and Uganda - a time which the couple have described as the "most rewarding of their lives."
Their mission was crowned in May when they returned to Uganda to celebrate the completion of an £11,500 health centreto serve a scattered community of 13,000 in the foothills of the Rwenzori Mountains.
David had spearheaded the fund-raising drive which saw six Fife Rotary clubs and Rotary Foundation finance the construction of the purpose-built Burumbika Health Centre
The club had already supported the couple's surgical and educational initiatives in a fistula clinic and street school in Freetown, Sierra Leone, and a mission hospital and rural school in Kagando in Uganda, where David also initiated urology camps and helped to disseminate key sanitation and drinking-water messagesthrough apublic education campaign whichchecked atyphoid epidemic.
In returning to the central African mission fields, the father of four was following in the footsteps of his Anglican bishop father and his doctor grandfather who founded a missionary society which ran 10 hospitals, in one of which he was born.
David, whose early medical career was punctuated by service in Iran, Bahrain and Saudi Arabia, came to Fife in 1997 after four years of clinical research in urology in Essex.Pride in the club's international aid record - which also saw the completion this year of projects in Kenya and Ethiopia - was also expressed by outgoing president David Somerville, who reported that during a busy and eventful year the club had raised a disbursed over £10,000 to national and local charities.
The new president pledged to continue the current team-building, recruitment and profile-raising initiatives to ensure the future of the club in the run-up to its 2021 centenary and beyond.
Assistant governor for Area 8, Heather Stuart, confirmed the support and resources available at District 1010 level "to help the club deliver its ambitions".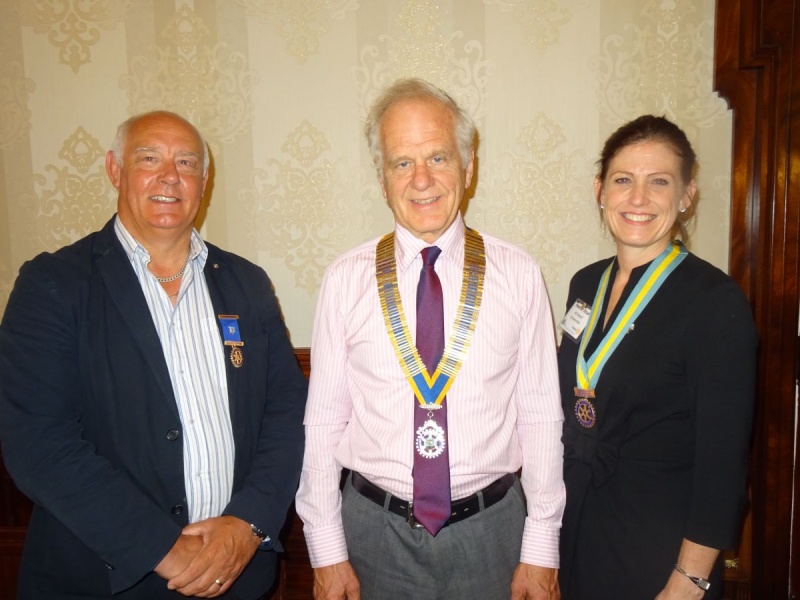 President David Lyth, flanked by Past-President David Somerville and Area 8 Assistant Governor Heather Stuart.