Oct 2017 Speaker Dr Hugh Hunt 6.30pm
Mon 30th October 2017 at 18.30 - 21.00
INVITE YOUR PARTNERS & GUESTS. A tasty meal and a talk. Speaker Host - Roger Birchinall, General Host - Bob Sadler, Cashier - Maureen Hallsworth.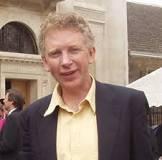 Back by popular demand the polymath Hugh Hunt will talk to us today. Title - 'Can the Arctic be Refrozen ?'.

This evening we had a fascinating talk, if rather depressing, about the drastic action that is needed by governments across the world in order to redress the undeniable warming of the earth. Hugh showed how the warming is now relentless rather than transatory. For example the Arctic ice is thinning and shrinking at an alarming rate, releasing methane from the permafrost on the sea bed which is accelerating the problem. He explained that much of the worlds fresh water was locked in the polar ice caps and that when they melt a sea level rise of up to 8 metres is expected - in this area this would mean our coasts will shrink and the Wash would expand far in land and sink the fens again, while countries like Bangladesh and Holland will be submerged.. He sees this as a problem that we are bequeathing to our Grandchildren.
Biography - Dr Hugh Hunt is a Senior Lecturer in the Department of Engineering at the University of Cambridge, and a Fellow of Trinity College. His principal interests are in dynamics and vibration, gyroscopes and boomerangs. His most recent research is in the fields of renewable energy and geoengineering, including the SPICE project - technology for cooling the Earth by 2 degrees C, if CO2 emissions targets are not met. Other research includes the control of vibration from underground railway, bells and clocks and wind turbines.

Dr Hunt does television work and was Lead Engineer in award-winning documentaries ("Dambusters: building the bouncing bomb", "Digging the Great Escape", "Escape from Colditz" and "Attack of the "Zeppelins") which have been broadcast around the world. He took his first degree in Engineering from Melbourne University, Australia and has a PhD from the University of Cambridge. He has accumulated an impressive collection of boomerangs, many of the home-made. He uses these to inspire students in the study of Dynamics and Mechanics

We meet at a slightly later time than usual - 6.30 for 7pm.
Book your places in good time with Suzie.