Rotary Raising Awareness of Mental Health
Following the plenary session on mental health at our last district conference, our district are working towards creating better awareness on the subject.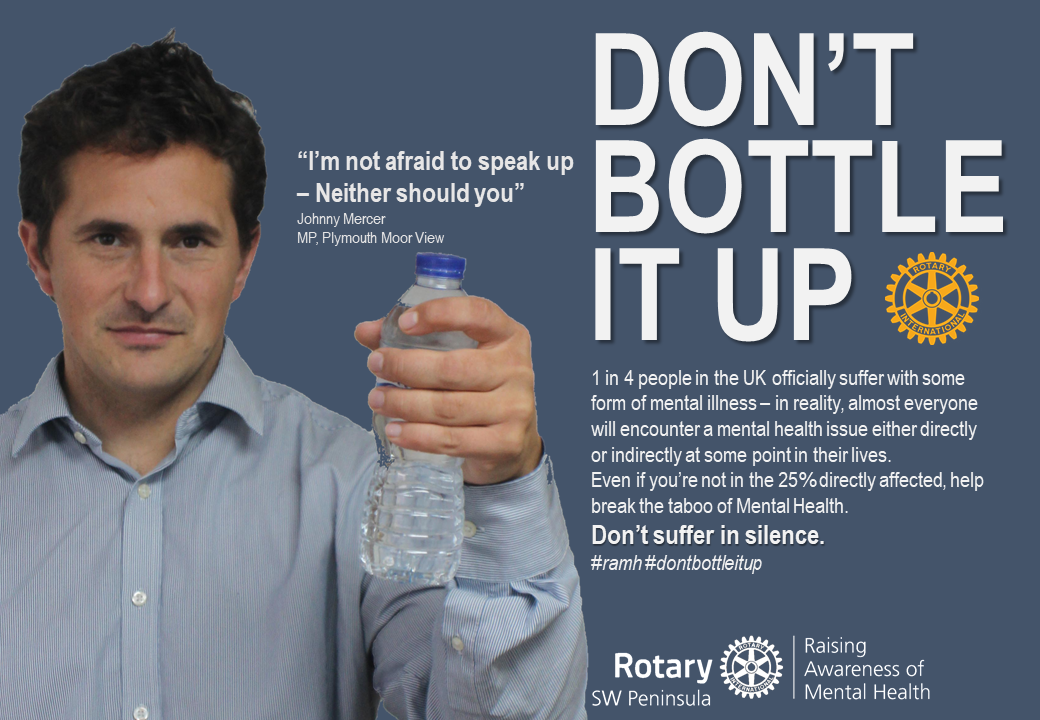 1 in 4 of us will suffer a mental health issue in our lifetime. Almost all of the remaining 75% will indirectly encounter such issues.
One of the aims of the district project is to help de-stigmatise mental health issues.
Johnny Mercer, MP for Plymouth Moor View backs the campaign - will you?
Will you help the 1 in 4 to see they should not suffer in silence. WIll you speak up - whether you are in the 1 in 4 or the 75% group?
Don't suffer in silence. Don't Bottle It Up
#dontbottleitup #rramh