District Conference Jersey 2018
Fri 12th October 2018 at 08.00 - Sun 14th October 2018 - 22.00
Our district 1110 conference: "Inspiring Success".

Our District Conference 12th – 14th October 2018 – Update No 1
Our District Conference is fast approaching and I would really appreciate your support.
The theme of the Conference is "Inspiring Success" and we have booked some great speakers to complement presentations by some of our own members namely Jerry Ramsden speaking on our newly developed Good Companions Club, Richard and Dawn Woodhouse are organizing an inspiring speaker for their tremendous charity 'Holidays for Heroes Jersey' and Tony Allchurch will be giving a Peace presentation illustrating the tremendous work the club has completed over a number of years.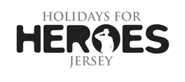 Toni Roberts has formed a local conference committee from both Rotary Clubs, for I hope our conference would celebrate the work of both Rotary Clubs on Jersey, which liaises with the mainland conference committee.
The conference planning is well advanced and I am confident our conference will be one of the most successful every organized by our District. Not only will we have a week-end conference but to encourage delegates to extend their stay in Jersey activities are being put in place which will commence from the Tuesday prior to the conference to the Tuesday following the conference.
However this conference will only succeed with your involvement, to this end may I ask you to:
Put the date in your diary.

If you are asked to participate in the running of the conference please respond positively.
I also attach for your information a 'flyer' we are distributing in District