The Wanderer returns!
Thu 27th July 2017 at 09.00 - 10.00
After a short transfer to RC of Hythe John Graham has finally come home again and was inducted back into our Club by President Robert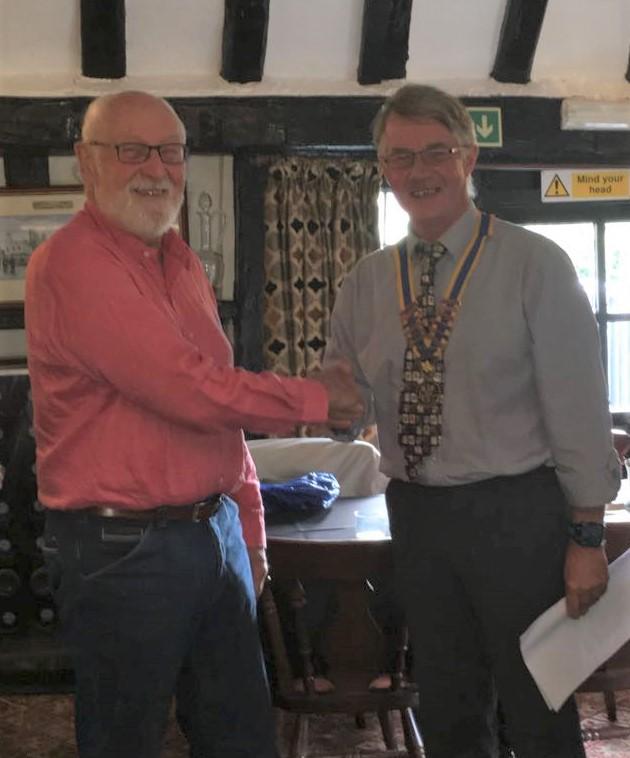 Having moved house to Hythe John transfered to RC of Hythe and has spent the last two years there but having moved back to Canterbury area has decided to return home to his original Club, Chestfield. John was inducted back into the Club on 27th JUly 2017 where he received a very warm welcome from members he new,well as from new members who joined in his absence.