Fun Days Out
A day at Cartmel Races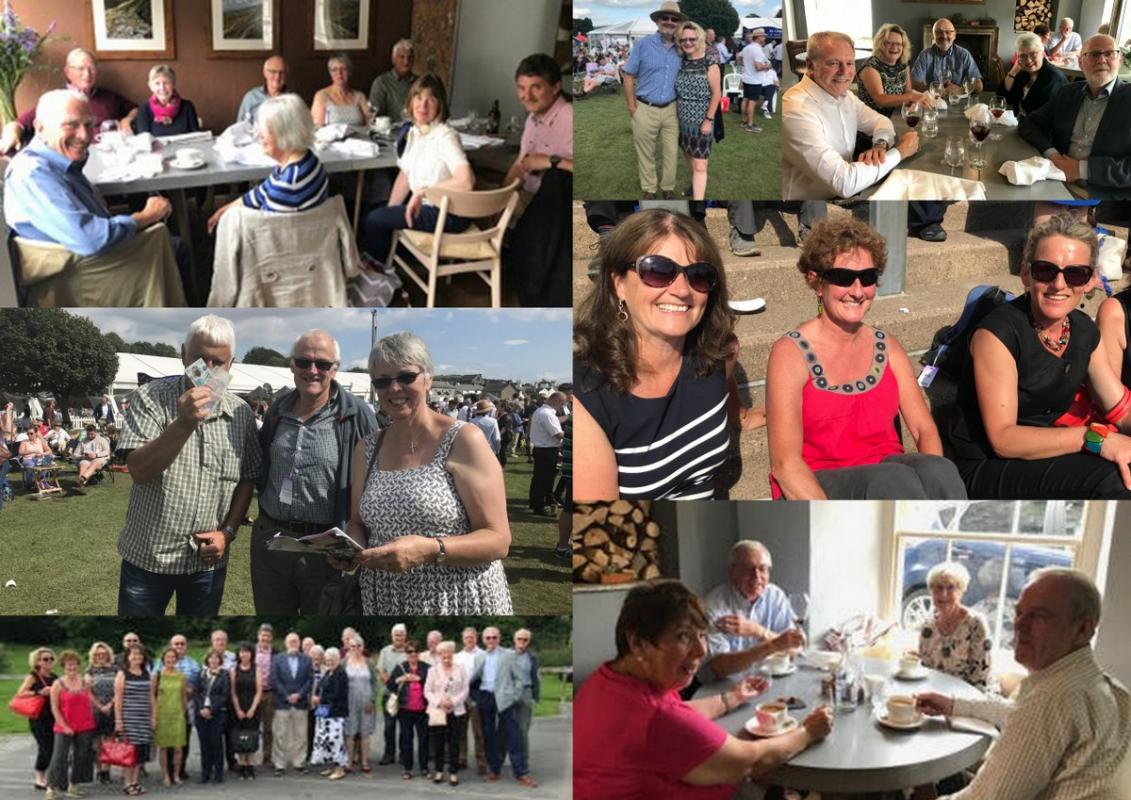 Rotary Visit to Cartmel Races on 24th July
Rotarians and their partners together with a smattering of Keswick WI and their partners enjoyed a sunny day out at the Cartmel races on the 24th July. Leaving Keswick early at 9.00am so as to avoid traffic delays we arrived early in Cartmel in time to enjoy a leisurely coffee together before the serious business of lunch. 20 of us dined at the well-known Rogan and Co, owned by Michelin star chef Simon Rogan who we were informed was in town on his farm. We enjoyed the delights of dishes such as tongue with horseradish and octopus tentacles whilst we discussed form from the Racing Post. The food we tasted was exceptional and good value for money provided you didn't order bubbly as one table did.
On to the first race, with form book in hand, and everyone was convinced it would be easy to pick the winners. Some studied the form book; others went to inspect the horses in the parade round and some went to the craft beer tent for inspiration. It seemed that no tactics worked and I didn't meet anyone who was smiling about their winnings, except the bookies of course.
After a losing streak, some decided that betting was a mugs game and went back into town to sample the pubs and the local brewery ( Note to self for future – beer is £1 per pint cheaper in town) as well as the craft cheese shop.
The journey back was uneventful, save for a few content snoring noises, and the smell of ripening cheese. Once back in Keswick everyone said goodbye although ten with a bit of staying power down the final straight managed a meal and a couple more drinks in the Bank Tavern to round off a great day.
Paul Bowmer