Pearl of Africa Voluntary Work Abroad (23rd March 2018 - 2 Weeks)
Fri 23rd March 2018
To help construct a new roof at Kamuzinda High School & other voluntary work. Approx. Cost £365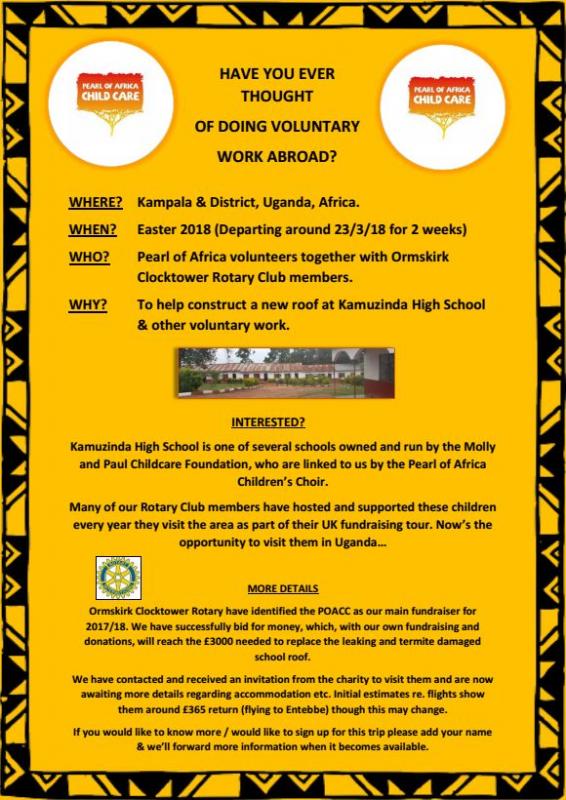 WHERE? Kampala & District, Uganda, Africa.
WHEN? Easter 2018 (Departing around 23/3/18 for 2 weeks)
WHO? Pearl of Africa volunteers together with Ormskirk Clocktower Rotary Club members.
WHY? To help construct a new roof at Kamuzinda High School & other voluntary work.
We have contacted and received an invitation from the charity to visit them and are now awaiting more details regarding accommodation etc. Initial estimates re. flights show them around £365 return (flying to Entebbe) though this may change.