Annual Bill Huntley Memorial Peace Seminar
Tue 8th August 2017 at 14.45 - Sat 28th October 2017 - 15.45
The Annual Bill Huntley Memorial Peace Seminar will take place at the University of Bradford, Great Hall on Saturday 28 October 2017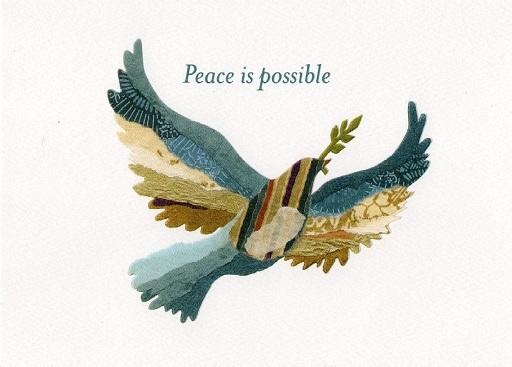 Annual Bill Huntley Memorial Peace Seminar
The Annual Bill Huntley Memorial Peace Seminar will take place at the University of Bradford, Great Hall
on Saturday 28 October 2017. The theme for this seminar is "Paths to Peace". Booking starts on the 1
July 2017 via Eventbrite.
The Fellows from the 2016/17 course will be updating the audience on their activities throughout the year
and during their Applied Field Experiences as well as inviting them to pose questions to them as individuals
and as a group.
They have invited Nava Ghalili as their guest speaker for the event. Nava is a journalist and former TV
news anchor in the USA who is now active in promoting Human Rights and Youth Development
programmes around the world.
There will also be a chance to interact with local, national and Rotary groups who are active in the areas of
Peace Promotion, refugee support and allied topics.
The seminar includes a lunch menu and refreshments during the day.
As usual the celebration dinner will be held the night before, FRIDAY 27 OCTOBER, at the Midland Hotel and this can be booked via this service at the same time as the seminar bookings.
To book for the Seminar and/or the celebration dinner please follow this link https://www.eventbrite.co.uk/e/bill-huntley-memorial-peace-fellows-seminar-2017-tickets35207612918 to our Eventbrite page. Full details of the seminar along with menu choices for the dinner can be made when booking. New for this year is a facility to pre order wines for the dinner, these are to be paid for on the night direct to the hotel.
The Midland Hotel have offered a discount rate for Rotarian who wish to book accommodation for the Friday evening. This should be done direct to the hotel by telephone on 01274 735 735 quoting ROT271017
All Enquiries to Rtn Ken Robertshaw : ken@therobertshaws.m