Wheels 2017 Donations
Donations from Wadebridge Rotary Club's Wheels 2017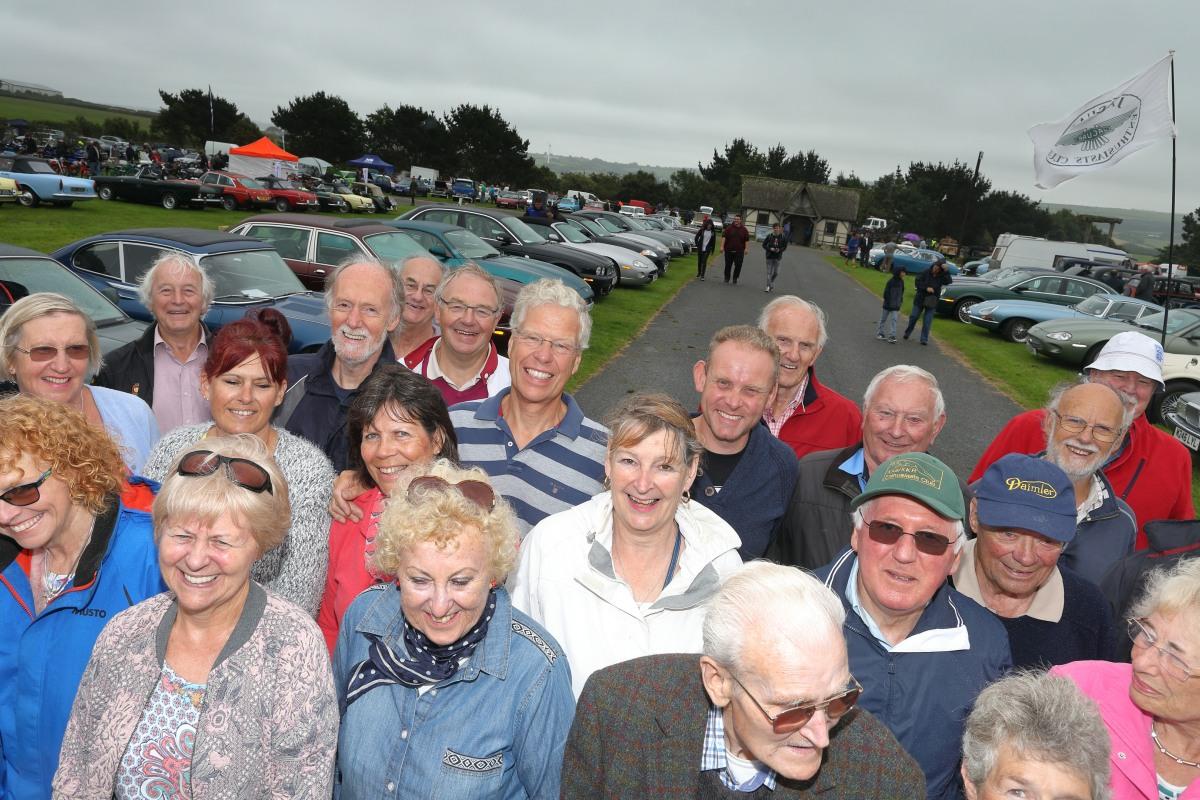 THE MOST SUCCESSFUL WHEELS EVENT!
Wadebridge Rotary Club has named the main beneficiaries from net proceeds made at Wheels 2017, held on Sunday 16 July. This year's headline Charity – MIND Restormel Association for Mental Health – is to receive £5,000 and this sum will be handed over to Chief Executive, Maureen Newman, at a Club meeting on Thursday 24 August. In addition to this amount MIND Restormel were the recipient of the Exhibitors' JustGiving pledges along with funds from collecting buckets on the day – a total, it is understood, of circa £1,600.
One in four people will be directly affected by a mental health issue at some point in their life. Of the other 75%, almost all of them will be indirectly affected – be it through a loved one, a friend, work colleague or someone they know. In June 2017, the Mental Health Foundation reported that just 13% of Britons live with high levels of positive mental health and 65% said that they had experienced a mental health problem at some point in their life.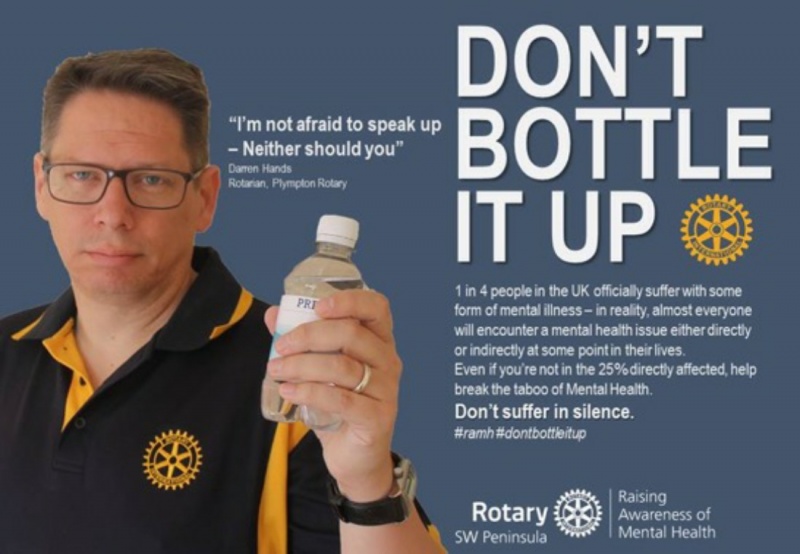 And with mental health in mind, three other donations – People & Gardens (£2,500), St Petrocs, Cornwall (£2,000) and CRUSE Cornwall (£1,200) – are also announced today. These organisations, in different ways, are helping people often with mental health issues.
Club President, Kevin Smith announced at a recent meeting: "Wadebridge Rotary Club is a part of a wider Rotary community (Rotary South West Peninsula) with this District recently launched a campaign as a first step to help raise awareness – 'Don't Bottle It Up' - aimed at encouraging those, who are struggling with their mental health to talk to their friends and family, seek help and to not bottle it up."
Other donations which will be made in the coming days to a wide range of local charities, projects and organisations are as follows:
FLEET £1000
Friends of Bodmin Hospital £1000
Sunrise Appeal (at Treliske) £1500
Wadebridge Scouts £400
St. Minver Scouts £200
Air Cadets £300
St Minver Band £150
Blue Angels £150
Fire Brigade Benevolent Fund £150
Commentators Charity (TBA) £100
R.A.B.I. (Supporting Farming Families) £1200
Wheels 2017 has been the most successful to date, with record numbers of Exhibitors, Traders and Public attending and, as a result, further monies will be made available to local charities, projects and organisations as the need is identified and agreed by the Club.
A huge thank you to everyone involved and the Club is looking forward to seeing you all at 'Wheels 2018' on Sunday 15 July!