Annual Am/Am Golf Competition 2017
Annual Am/Am Golf Competition 2017 (21-07-2017) Raises Over £4,000
Annual Am/Am Golf Competition 2017 (21-07-2017) Raises Over £4,000 For Local Causes.
Recently we held our Annual Am/Am Golf Competition 2017 at Thornhill Golf Club, as usual it was well supported with local teams where they can enjoy a round of golf, meal and a good banter.
---
This years main causes where:
Soul Soup £1,500.00 More Information: http://www.soulsoup.co.uk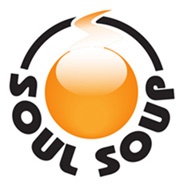 WHO ARE WE: WHAT DO WE DO
Young people It's all about you!
We are a completely free service set up for 12 to 25 year olds who live in Dumfries and the surrounding areas. We are here to listen and help you find ways to work through difficult times. We are approachable and don't make any judgements about you. We have worked with all different types of people with many different stories and we are all trained professionally to really listen to you. We offer counselling, support, drop ins, activities and lots of information.
---
Support in Mind Scotland-Kaleidoscope Resource Centre £1,000.00
More Information:
https://www.supportinmindscotland.org.uk/kaleidoscope

Dumfries - Kaleidoscope
Kaleidoscope Resource Centre is close to Dumfries town centre. It offers a meeting place for people affected by mental illness to socialise, take part in activities, learn new skills and improve their confidence and well-being.
There are also several outings over the year, planned with people who use the service and include visiting areas of local history, wildlife parks, and short supported breaks like going camping or fishing.
---
The Muckshifters won 1st prize at this years competition with a score of 165 (with a better inward half of 101)
2nd prize went to Farries Kirk and McVean with a score of 165 (with a better inward half of 105)
3rd prize went to Bluapple Ltd with a score of 165 (with a better inward half of 106)
4th prize went to David Stewart Joinery with a score of 173
A/S 16/08/17