Donation to CRUSE from Wheels 2017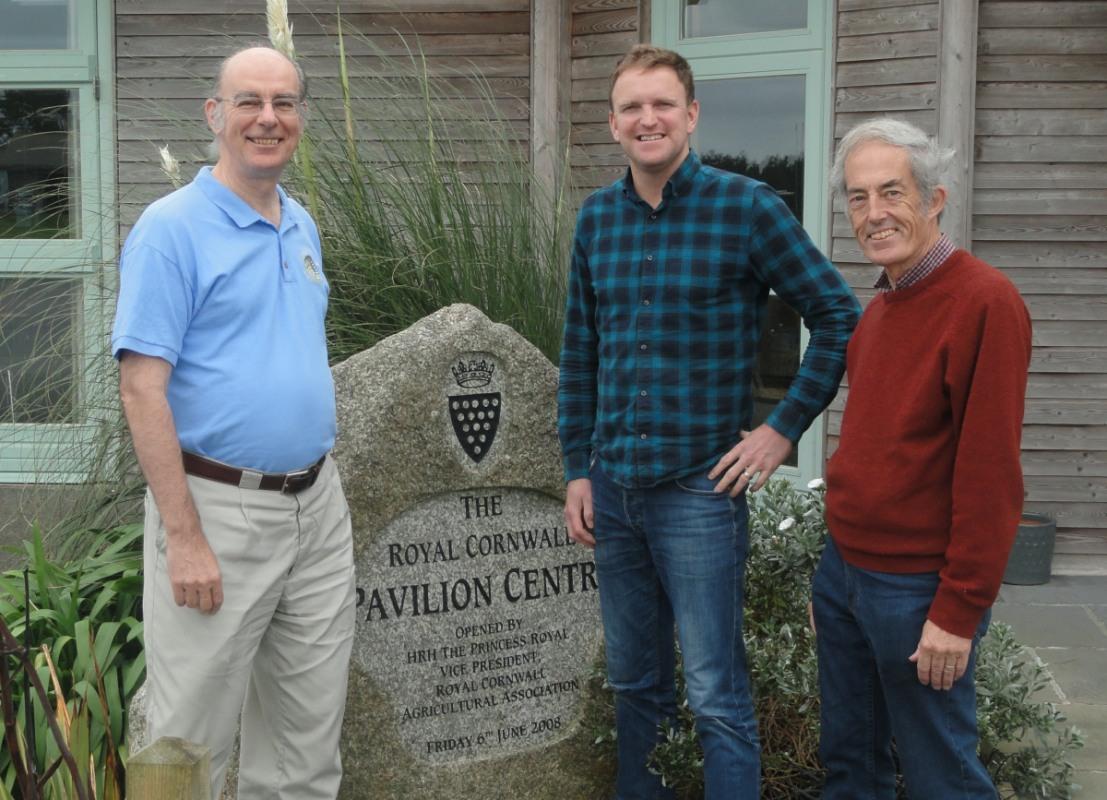 ROTARY DONATION TO CRUSE BEREAVEMENT CARE
Once again, as a direct result of the continuing success of Wheels Classic Vehicle Show, Wadebridge Rotary Club is delighted to have been able to donate a sum of £1200 to help maintain the services offered, throughout the County of Cornwall, by Cruse Bereavement Care.
Receiving this donation is Steve Michell (a member of the Royal Cornwall Showground team) who is a staunch fundraising supporter of this charity. Alongside Steve at the handover of these funds early in September, are President of Wadebridge Rotary Club, Kevin Smith (left) and Club member, John Pomeroy (right).
Cruse Bereavement Care is the leading national charity for bereaved people in England, Wales and Northern Ireland. They offer support, advice and information to children, young people and adults when someone dies and work to enhance society's care of bereaved people.
Cruse offers face-to-face, telephone, email and website support. They have a Freephone national helpline and local services, and a website (hopeagain.org.uk) specifically for children and young people. Their services are provided by their network of 5,000 trained volunteers and are confidential and free. Cruse also provides training and consultancy for external organisations and for those who may encounter bereaved people in the course of their work.
The name 'Cruse' is derived from a passage in the Old Testament about a widow's cruse, or jar of oil, which never ran out, thus signifying that support would be given as long as it was needed and there would always be a drop of comfort available.
Importantly however, despite this derivation of its name, Cruse is a non-religious organisation and welcomes people of all beliefs and none. Cruse information can be found on its web site: cruse.org.uk.
Many of you will, no doubt, be aware that a former member of Wadebridge Rotary Club (and continuing volunteer at Wheels), John Harbinson, was for quite a while Chairman of Cruse in Cornwall, so the Club is very pleased to be able to maintain its link to this vital bereavement support service and all that it offers in the County.
None of this would be possible without the contributions of our Exhibitors and paying public on the day – so thanks go rightly to you all.
If you would like to know more about how you can best engage with Rotary, then please visit their web site: www.wadebridgerotary.club
Photo: L – R; Kevin Smith, Steve Michell, John Pomeroy. Report by Graham Renwick