Hurricane Irma collection
Sat 9th September 2017 at 09.00 - 17.00
Thank you everyone who donated and have enabled us to pay ShelterBox over £900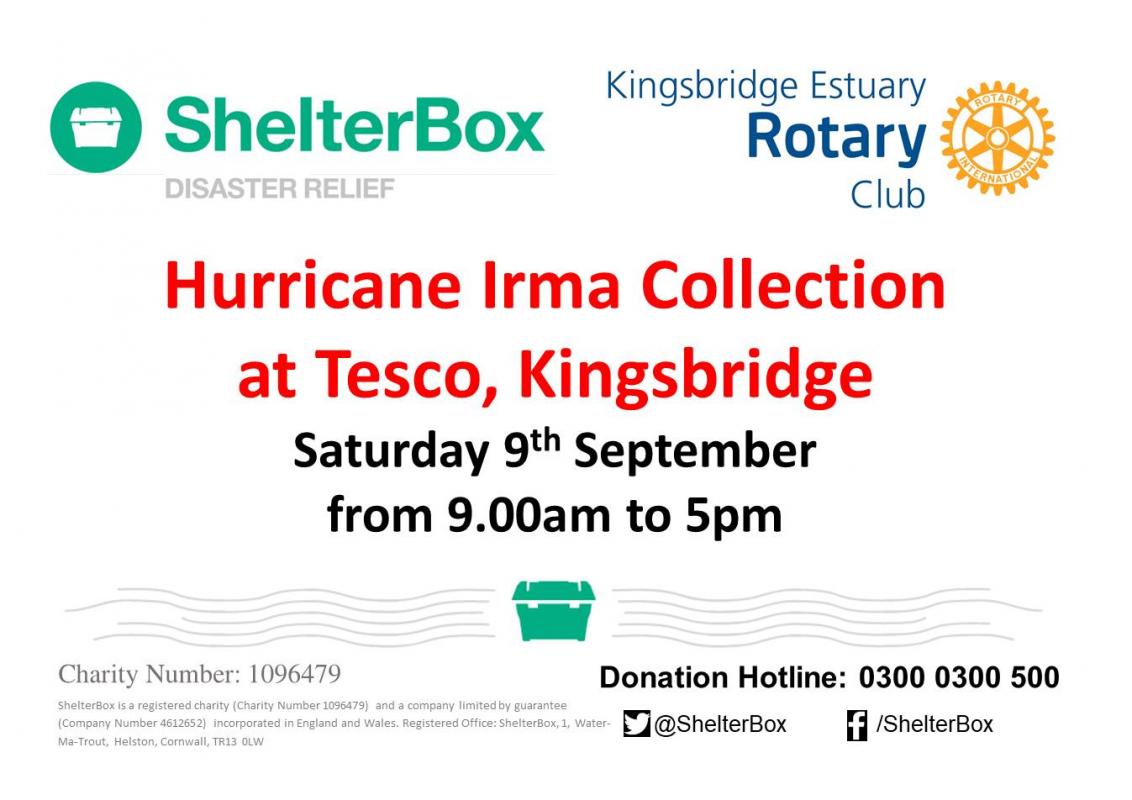 Thank you to all who donated to our collection at Tesco, Kingsbridge in aid of those suffering from the devastation caused by this hurricane.
It raised a total of £742.22.
We can claim Gift Aid on these donations which increases the amount that can be paid to ShelterBox to £927.77.
The club will be shortly considering topping up this figure.
Thank you to our colleagues in Kingsbridge Rotary Club who assisted us with the collection and also to Tesco for allowing us to collect on their premises at such short notice.
https://www.shelterbox.org/hurricane-irma