Meditative time-outs Club Meeting experiment
Mon 12th March 2018 at 18.30 - Mon 19th February 2018 - 20.30
Put some time aside every day for meditative time-outs. No phones, no tablets, no vintage Game Boys, nothing. Make sure you sleep for 8 hours every night. You'll notice the difference.Get rid of all distractions when you nap (human, canine, or..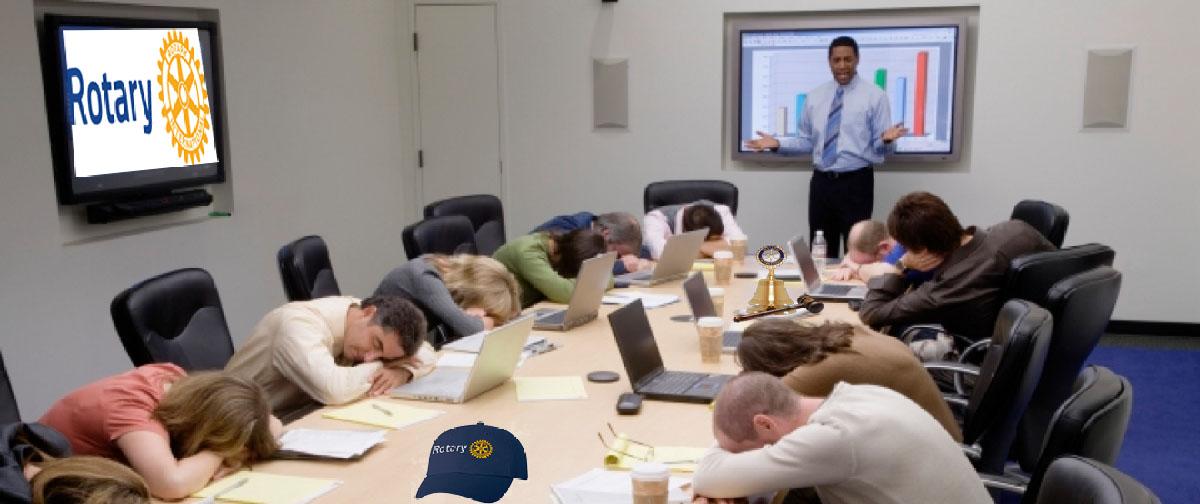 WHAT YOU ARE TALKING ABOUT AT YOUR MEETING?
Hint: it has nothing to do with work.
Does anyone ever get anything done at an office meeting? We don't think so.
We decided to set up a nap station at our Rotary club meeting to discover what napping at work was all about and whether it was a dream come true or a total nightmare for our team.
Does a nap make you more productive? We set up a nap station to investigate the power of 40 winks.
Taking a quiet time out is a positive step towards relaxation and self-reflection. The former is good, the latter is great, especially if your goal is to become less stressed and more productive in general.
Join your local Rotary Club. We are volunteers working to benefit our local & international communities, but with you we can accomplish even more.
4 REASONS TO JOIN ROTARY
Being a Rotarian means serving your community, networking, making friends, and building international relationships
Rotary creates the perfect venue for me to give back to the community I live in while enjoying the camaraderie of positive and active individuals
Rotary provides an environment for developing strong friendships and business relationships
A week doesn't go by that a Rotarian doesn't learn something new from the speaker at our club or just from working on projects with people. It's an opportunity to grow indefinitely